SHOCKING! Alexa Bliss Becomes Invincible- Beats Raw Women's Champion Asuka in Bizarre Fashion
Published 01/18/2021, 11:43 PM EST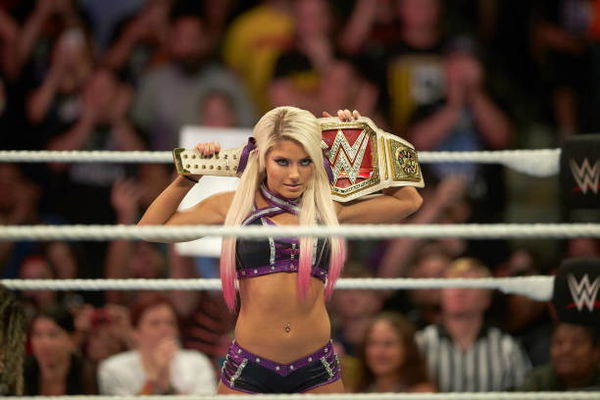 ---
---
WWE Raw featured a huge main event, starring Asuka and Alexa Bliss. Prior to this match, Asuka had a pretty creepy interaction with Bliss on her Playground, which factored into the match. While in a fair fight Asuka would've destroyed Bliss, Monday Night Raw's main event had a much different ending.
ADVERTISEMENT
Article continues below this ad
Alexa Bliss defeats Asuka on WWE Raw
ADVERTISEMENT
Article continues below this ad
Bliss went through a mid-match transformation, going from her pink outfit to a black one with black lipstick too. Not only did Alexa Bliss beat Asuka, but she also pinned her clean in the center of the ring after the Sister Abigail. Bliss executed the finishing move almost as good as Bray Wyatt does, slamming Asuka face-first into the canvas for the three-count.
With this win, Bliss has an enormous victory over the Raw Women's Champion, and might look for a title shot soon. On Alexa's playground, Bliss forewarned Asuka that she might come after her if she wins the Women's Royal Rumble match.
The way the Raw main event transpired, Asuka might not stand a chance against this new demonic side of Alexa Bliss. Although she fought valiantly, she was no match for the twisted Bliss. She even got in a couple of stiff strikes, like a roundhouse kick that seemed to ring Bliss' bell, and a spinning back-fist that would've made Eddie Kingston proud.
All it took for Bliss was one huge right hand to Asuka's face to subdue the champion. She fought out of German suplex with a sharp elbow to the champion's face, before going for the Mandible Claw. WWE really tried to make fans believe that the spirit of the Fiend has found refuge in Bliss' body, which led to this startling match on Raw.
ADVERTISEMENT
Article continues below this ad
Will Bliss challenge for the Raw Women's Title?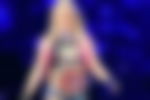 Beating Asuka is one of Alexa's greatest accomplishments in WWE. However, does this mean that she will now challenge for the Raw Women's Championship? Asuka needs an opponent for the Royal Rumble PPV, and Bliss will make a fine dance partner.
ADVERTISEMENT
Article continues below this ad
If Bliss and Asuka put on a similar match at the Royal Rumble, it will no doubt bring the house down. Take away the spooky hokum and antics with the lights, and fans will be in for a treat. Maybe putting the title on Bliss and having her rule the Raw women's division won't be such a terrible thing.