Alexa Bliss Debuts an Insane Entrance Music for Her Latest Character on WWE Raw
Published 06/21/2021, 11:32 PM EDT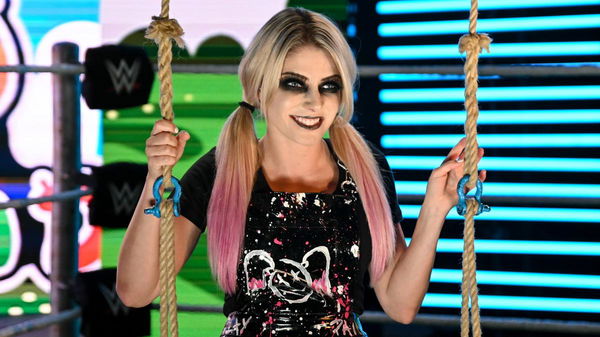 ---
---
Alexa Bliss debuted a new entrance music on Monday Night Raw: June 21st, 2021. It was aligned with her change in persona along with other elements that tell a story about what's currently going on with her.
ADVERTISEMENT
Article continues below this ad
When she appeared on the ramp, the background music mixed with some of her phrases started playing. Furthermore, her Lilly doll started appearing on the screen. It was magnified and kept up with the creepy factor of her new personality.
Coming to the phrases, she spoke about evil and her playground, and how fun it is to be in her playground.
ADVERTISEMENT
Article continues below this ad
It's possible the company is establishing this new music to subtly hint that Alexa Bliss will continue her current persona for a while now.
Alexa Bliss started switching personality after aligning with Bray Wyatt
When Little Miss Bliss aligned herself with Bray Wyatt, especially The Fiend, his influence was rather heavy on her. She started changing her personality to match that of The Fiend's. In fact, after Orton burned The Fiend in The Inferno Match, she was completely absorbed in The Fiend's character traits.
The change in her became apparent once she began torturing Randy Orton in her playground to avenge The Fiend. It did not end well, and The Viper ended up throwing up black blood.
WWE took its time to establish Alexa Bliss' new character and transformed her character steadily to not rush into it. Moreover, when her Lilly doll was added to the mix, the creepiness went up a level.
She claimed the Lilly doll made her do several things, and now keeps that doll close to her all the time. There's no saying how far the company will stretch her character, but for now, it seems her new personality is here to stay.
Her current feud at WWE
Lately, Bliss was cutting segments with Shayna Baszler. Even the segments involved Lilly doll, and some of it went beyond logic.
ADVERTISEMENT
Article continues below this ad
She battled Baszler at Hell in a Cell 2021, where she overpowered Baszler and emerge victorious.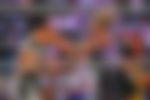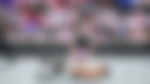 ADVERTISEMENT
Article continues below this ad
It's unknown if the company plans to move forward with the same feud or book Little Miss Bliss in a new storyline.