Alexa Bliss Expresses Frustration Over Recent Reports About Her Segment On WWE Raw
Published 09/22/2021, 10:37 AM EDT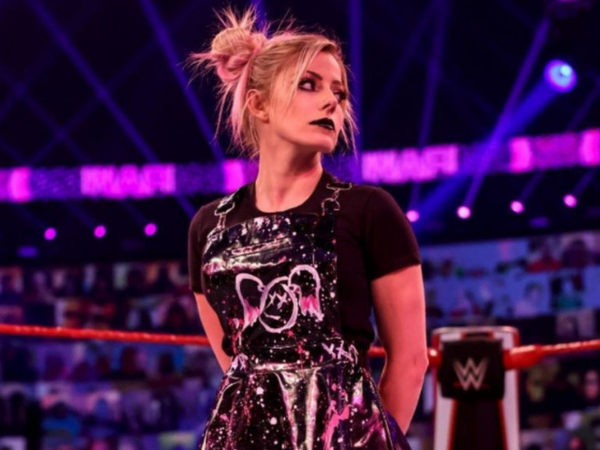 ---
---
Alexa Bliss and Charlotte Flair had a good segment on Monday Night Raw: September 20th, 2021. The segment involved dolls! It had to be great. However, some reports claimed fans had walked out during the segment.
ADVERTISEMENT
Article continues below this ad
Of course, this did not sit well with Miss Bliss. Hence, she took to social media to express her frustration over the reports. Before anything else, Alexa Bliss wants to know who these sources are.
I would really love to know who these "sources" always are – because the stuff they come up with is quite ridiculous. & sounds like just someone starving for attention.

— Lexi Kaufman (@AlexaBliss_WWE) September 21, 2021
ADVERTISEMENT
Article continues below this ad
Now, no one actually reveals the sources but Bryan Alvarez passed a comment that somebody from the building, who works for WWE, texted others that 700 people had left the building. The initial report by Dave Meltzer claimed that 1,500 people had left the arena when the Bliss-Charlotte segment began.
However, the Twisted Goddess of WWE hasn't taken too fondly to Dave Meltzer's report and indicated he's trying to benefit off their segment.
Some of Bliss' fans joined the motion to dismiss the reports by claiming their Monday Night Raw segment was one of the best and Meltzer's report does not have any solid back up evidence.
He doesn't have sources there anymore. He just makes up rumors just to get attention. He's been caught lying several times and he's still doing it.

— ㅤ (@subZZro) September 21, 2021
Additionally, Bryan Alvarez confirmed that while fans exited the arena, the company ended up selling enough merchandise. Therefore, while she's clearly upset about the reports, true or false, a royalty paycheck should make up for it.
Alexa Bliss and Charlotte Flair will battle at Extreme Rules
The Twisted Goddess of WWE has shown an interest in the WWE Raw Women's Championship. However, The Queen isn't the one to let go of a title that puts her at the top of the roster.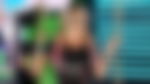 So, along with Lilly Doll, Alexa Bliss will bring her current persona's darkness to the ring against The Queen, using every window of opportunity she gets to become a sixth time Women's Champion.
ADVERTISEMENT
Article continues below this ad
So far, Charlotte Flair hasn't taken kindly to Alexa Bliss presenting her with Charly Doll. She's rather reluctant in accepting the doll, but should she be?
Let's face it, Alexa Bliss isn't Little Miss Bliss anymore. It's better to accepting a gift from her rather than dismissing it. The Queen is constantly rejecting the gift, making The Twisted Goddess rather frustrated. This is the type of frustration which leads to bringing out the darkest side.
ADVERTISEMENT
Article continues below this ad
Watch This Story: Brock Lesnar vs Roman Reigns: Unforgettable Rivalry Moments
Who knows the type of darkness Bliss will dive to, to put down The Queen after the constant rejection! The WWE Universe gets an answer at Extreme Rules 2021.