Alexa Bliss Joins Forces with Randy Orton to Roast Soulja Boy for Calling WWE Fake
Published 03/03/2021, 7:10 AM EST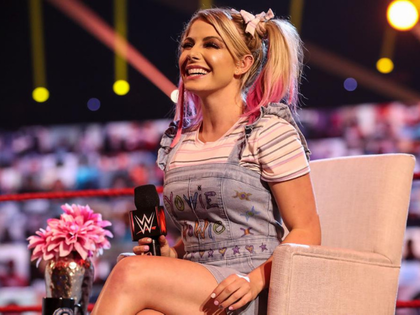 ---
---
Soulja Boy has become the talk of the WWE Universe after entering an altercation with Randy Orton. Now, the rapper tried to take a personal shot at Alexa Bliss.
ADVERTISEMENT
Article continues below this ad
Soulja Boy tweeted a GIF of Bliss inside the ring, but Little Miss Bliss came back with a hard-hitting tweet. She pointed it out to him that what he thinks is her dance is actually her mocking WWE Raw Women's Champion, Asuka.
Next, she referred to all the times she caused havoc inside the ring, especially with Randy Orton. Finally, she took a personal shot at Soulja Boy and subtly told him she has better choreography skills than him.
ADVERTISEMENT
Article continues below this ad
Yowie wowie! that's your dance!? 🙀 I was doing that to mock Asuka. (a bad ass champ. FYI) …. But… I mean hey, lemme know if u need help choreographing your next video… I also throw temper tantrums in pigtails if u wanna use that too. 👍🏻😉 https://t.co/FBY9DYpPQC

— Lexi Kaufman (@AlexaBliss_WWE) March 2, 2021
With everything that's going on, it seems WWE will put Soulja Boy in a storyline with Randy Orton and Alexa Bliss if he makes a WWE debut.
Alexa Bliss warned Soulja Boy about Randy Orton's wrath
When the rapper got into an altercation with Randy Orton, some Superstars reacted to it. Alexa Bliss was one of them. She warned Soulja Boy that Randy Orton was getting angry, and that was not going to end well for the rapper.
Right now, there's no one better than Alexa Bliss who can vouch for Randy's wrath. Therefore, when she steps forward and tells someone Orton is becoming unhappy, they should listen.
Why did Soulja Boy and Randy Orton have the altercation?
Soulja Boy getting into an altercation with Randy Orton is beginning to feel like the rapper wants to enter the wrestling industry. It's possible the entire beef was a script, and the company is trying to create a new angle of rappers vs. wrestlers.
Bow Wow wanted to make his WWE debut as well. While the Superstars did not welcome his news, the rapper believes if he enters the industry, it will lead to massive growth for the company owing to his large fanbase.
ADVERTISEMENT
Article continues below this ad
Finally, the rapper who has already made his WWE debut is Bad Bunny, who entered the company and soon partnered up with Damien Priest. Subsequently, he's been getting into altercations with The Miz and John Morrison.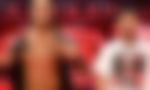 It's possible the company will put Damien Priest and Bad Bunny in a tag team title match against The Miz and John Morrison in the future.
ADVERTISEMENT
Article continues below this ad
Do you think it's wise for the company to convert rappers into pro-wrestlers frequently? Let us know in the comments below.