Alexa Bliss Makes a Huge Revelation About Her Wardrobe for WrestleMania 37
Published 04/13/2021, 11:15 AM EDT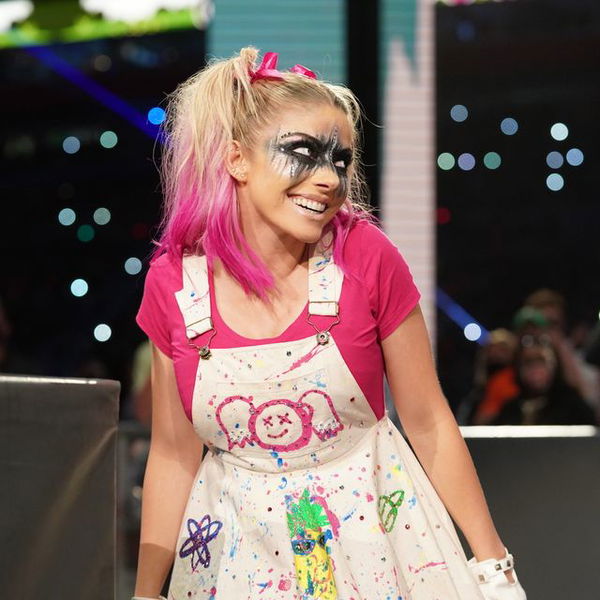 ---
---
WrestleMania is the biggest event in pro wrestling across the globe. And when you are part of the 'Show of Shows,' you definitely want to look the best. WWE Superstars always go the extra mile with choosing or creating their WrestleMania outfits. Alexa Bliss, however, had an extra pair of hands to help her out!
ADVERTISEMENT
Article continues below this ad
Ryan Cabrera helped Alexa Bliss with her WrestleMania 37 outfit
Alexa Bliss left the entire WWE Universe in splits after she cost The Fiend his match against Randy Orton. But that's not what we're talking about here. Bliss changed two attires within minutes! Her first attire was Alexa's Playground attire, and the second was a dark, eerie one.
ADVERTISEMENT
Article continues below this ad
Following WrestleMania, Bliss shared an image of her in the Playground attire on her Instagram story and shared an interesting backstory. 'Twisted Miss Bliss' revealed that her fiance, Ryan Cabrera, helped her bring the attire to life.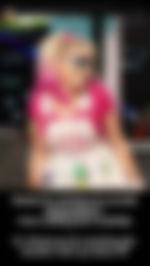 In the story, Alexa Bliss has thanked Ryan for helping in painting her overalls. She also added that Mr. Cabrera matched the doodles on her attire with her tattoos. Now, that's a really creative mind, isn't it?
It's nice to see Alexa and Ryan bonding over her wrestling attire as well. This is something that we've seen pretty often with Bianca Belair and Montez Ford. The SmackDown Women's Champion designs her own attires and also lends her expertise to her husband, Montez Ford.
What about Alexa's second attire?
Bliss popped out of the massive Jack in the Box. She was sitting in a meditating position with a weird crown on her head. Black blood oozed out of her head, and the sight wasn't the most pleasing for anyone. But if we look closely, there are tons of easter eggs.
ADVERTISEMENT
Article continues below this ad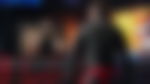 Alexa's jacket is jet black, and those spikes on the shoulders are pretty similar. Where have we possibly seen them? Kudos, if you've guessed it.
If not, then this jacket is like the one Aleister Black used to wear during his ring entrance. Could this be a hint of Alexa Bliss and Aleister Black forming an alliance to bring down The Fiend? Guess we'll find out in the weeks to come.
ADVERTISEMENT
Article continues below this ad
Trending Stories