Alexa Bliss, Nia Jax, Big E and Many WWE Superstars Join Randy Orton in His Beef against Rapper Soulja Boy
Published 03/03/2021, 1:21 AM EST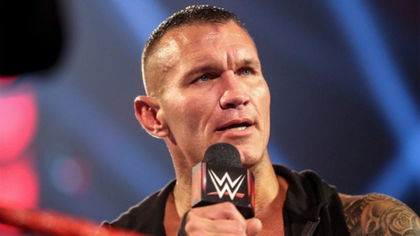 ---
---
Randy Orton and Soulja Boy got into a Twitter altercation after the latter compared rapping to wrestling. While everyone agreed that the bizarre altercation was entertaining, many wanted Soulja Boy to understand that getting on the wrong side of Randy Orton wasn't a brilliant idea.
ADVERTISEMENT
Article continues below this ad
Now, other Superstars have reacted to this beef between the wrestler and the rapper.
Randy Orton is a very solid Twitter follow.

— Renee Paquette (@ReneePaquette) March 2, 2021
ADVERTISEMENT
Article continues below this ad
Everyone agrees that what goes on inside the ring is a script, but they need an enormous effort from the wrestlers to make it entertaining. In fact, all the injuries that wrestlers sustain from their matches speak volumes about what's needed to make wrestling entertaining.
Since this is the first time something like this is happening, the WWE Universe doesn't know whether WWE scripted this or it is actually happening. If it's scripted, Soulja Boy will make a WWE appearance soon. If it's not, then the last of this feud will remain completely on the internet.
Waking up to see Randy Orton tweets is truly a gift! Cherish it people

— 🦹🏽‍♀️ (@NiaJaxWWE) March 2, 2021
A second reason this is possibly a script is because Bow Wow is showing support to Soulja Boy. He made it appear like it was rappers vs. wrestlers. Considering Bow Wow wanted to join WWE, it's possible that this beef is scripted. Hence, the WWE Universe will witness two more rappers joining.
If all these rapper versus wrestler beefs are a clever ploy to bring back a "Def Jam: Fight for NY" style game, I'm all in.

— Ettore "Big E" Ewen (@WWEBigE) March 2, 2021
Apart from Randy Orton and Soulja Boy, WWE has Bad Bunny and Damian Priest
The most recent rapper to join WWE is Bad Bunny. He got involved in a storyline with John Morrison and The Miz, while having Damian Priest by his side. In fact, Priest made his Raw debut soon after Bad Bunny's.
Damian Priest has been protecting Bad Bunny from The Miz and John Morrison. It is possible the four of them will be a part of a tag team match once the rapper finishes his training at WWE PC.
ADVERTISEMENT
Article continues below this ad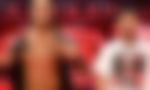 However, sometimes pro-wrestlers don't welcome the idea of rappers joining WWE. Nevertheless, the company will back down from on-boarding rappers because of the millions of fans they have globally. This helps the company constantly grow and reach out to a larger audience.
Moreover, the chances of scripted controversies increase by leaps and bounds when a pro-wrestler is booked against a rapper. These controversies ultimately help in reeling in the audience every week.
ADVERTISEMENT
Article continues below this ad
Do you think the Superstars should be more open to the idea of rappers joining WWE? Let us know in the comments below.