Alexa Bliss Opens Up on Her Relationship with Celebrity Boyfriend Ryan Cabrera
Published 09/16/2020, 10:59 AM EDT
---
---
Each week millions of fans tune into SmackDown to see Alexa Bliss. Her character transition and new podcast are currently making the headlines, "Uncool with Alexa Bliss" features stars from inside and outside of the WWE universe. The podcast covers the stars' embarrassing moments that effectively humanize them in the eyes of their fans.
ADVERTISEMENT
Article continues below this ad
While talking to TV Insider, Alexa Bliss spoke about her own "uncool" and embarrassing moments from the past.  She reveals she interviewed her boyfriend, Ryan Cabrera. When asked how she felt while interviewing Ryan for the show, Bliss dubbed it as 'fun'. She credited Cabrera's transparency for the success of the interview.
"From day one since we've met, he has never had a filter. He doesn't care. He'd rather be open and honest about the embarrassing things that have happened in his life.
ADVERTISEMENT
Article continues below this ad
"A lot of the stories we talk about I've already known. But to hear him talk about them and be ready for the world to hear them is actually really funny.
"We talk about how he would go door-to-door to sorority houses and play for them in hopes they would come to his show later. We talked about his encounters with celebrities. How embarrassing they were."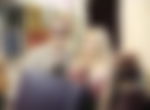 Alexa Bliss wants to display Cabrera's unknown side
Ryan Cabrera is an American singer-songwriter. His songs have charted on the Billboard Hot 100. Apart from that, he made appearances in The Ashlee Simpson Show, The Hills, and Miz and Mrs. Alexa Bliss is certain that people will see a new side of Cabrera and her other guests when the show airs.
ADVERTISEMENT
Article continues below this ad
"We talk about a lot of fun stuff with Ryan. It's definitely a different side of him than people see. The whole main point of the podcast is to talk about things that celebrities have not said in interviews.
"I know Miz for example, when we did his, he told me he has never told anyone these stories."
The former Women's Champion believes the unique nature of the stories will surely make a difference. This is not her first talk show. She had her own talk-show "Moments of Bliss" on WWE Raw and SmackDown. However, since she is undergoing a character change, Bliss probably won't be hosting anymore.
ADVERTISEMENT
Article continues below this ad
Alexa Bliss' new podcast "Uncool with Alexa Bliss" will stream on the WWE Network and WWE YouTube channel on September 22nd onwards.