Twitter Explodes After The Fiend Returns at WWE Fastlane 2021
Published 03/21/2021, 9:39 PM EDT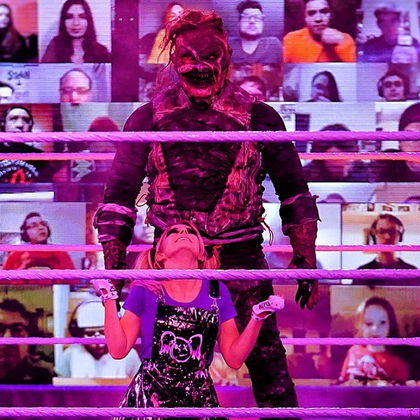 ---
---
The Fiend returned to WWE at Fastlane 2021. He helped Alexa Bliss defeat the Viper, Randy Orton, but his visage takes home the award for 'Talking Point' of the night.
ADVERTISEMENT
Article continues below this ad
Since Randy Orton set him on fire at TLC 2020, the Fiend kept away from the WWE. Once he returned, he wore the burns of that fateful night.
The Fiend returns at WWE Fastlane 2021
ADVERTISEMENT
Article continues below this ad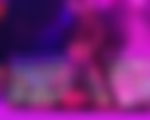 Alexa Bliss and Randy Orton finally clashed at Fastlane after months of build. Since setting her best friend on fire, Bliss tortured Orton multiple times.
She made him cough up black blood, burnt his face with a fireball, and cost him matches against Triple H, Drew McIntyre, Edge, and AJ Styles on Raw.
Although we didn't see Orton and Bliss actually wrestle, it was a pleasant surprise to see the Fiend return in grand, and also charred fashion. While many expected to see the Fiend return tonight, no one expected to see him look even scarier than he already does.
There are many wrestling fans, like myself, who enjoy horror elements in wrestling. If we are being honest, horror elements have always been there. I loved the return of #TheFiend at #WWEFastlane If you didn't, that's fine, but don't think everyone feels that way.

— Jeff Someone (@jeffwatson25) March 22, 2021
Bliss made Orton suffer at Fastlane with her usual mind-games. She had Orton coughing up blood before the match even began. Her supernatural antics were also on display against the helpless Viper.
wwe fans congratulating the writers for remembering that the fiend was set on fire is genuinely hilarious and great. just an amazing fan community that company has

— snowboiiii (@snowboiiii) March 22, 2021
Just when Orton had Bliss within arm's reach, a charred hand grabbed his ankle from underneath the ring. The Fiend emerged from underneath the ring and showed the world his new uglier and scarier look. He hit Orton with Sister Abigail, and Bliss pinned him for the win. Alexa Bliss now holds a pinfall victory over Randy Orton, and let's all take a moment to let that sink in.
Bray Wyatt's WrestleMania plans
ADVERTISEMENT
Article continues below this ad
Returning at Fastlane means one thing, the Fiend will feature in a big match at WrestleMania. It isn't clear whether the match at Fastlane marks the end of Bliss and the Fiend's issues with the Viper, but if it isn't, Randy Orton vs the new Fiend makes for an interesting match.
After the cinematic brilliance that gave us the Firefly Funhouse and Boneyard match at WrestleMania 36, one can't help but get excited to see what WWE has in store for Orton and Bray Wyatt at WrestleMania 37.
Making Orton and the Fiend wrestle a simple wrestling match is a bad idea. If any match on this year's WrestleMania card needs a touch of cinematic magic, it is Randy Orton vs The Fiend.
ADVERTISEMENT
Article continues below this ad