Alexa Bliss Reveals a Hilarious Detail About Her Workout Routine
Published 04/01/2021, 12:18 PM EDT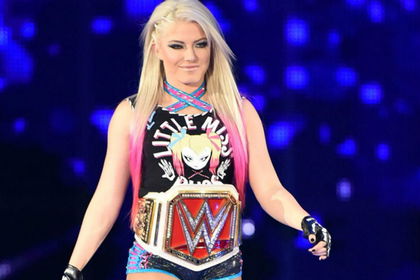 ---
---
Alexa Bliss is a hard-working Superstar, and she has proven that several times inside the ring. However, once in a while, she lets the audience take a glance at her human side.
ADVERTISEMENT
Article continues below this ad
In a recent tweet, Bliss told the world how her workouts don't have a consistent pace. There are days when she gives it her all, and there are days when her body doesn't want to put in the effort.
However, she added a humorous twist to it, letting her fans know that it's actually Buddy Murphy who texts her about it every time she posts a picture of working out.
ADVERTISEMENT
Article continues below this ad
Every time I post a pic of working out or equipment, I immediately get texts from @wwe_murphy asking if I'm really working out or if it's just for the pic… not gonna lie, it's about 50/50 … depending on the day 😂 it's about envisioning people!

— Lexi Kaufman (@AlexaBliss_WWE) March 31, 2021
Well, there's no doubt she is putting in the effort at the gym. Nevertheless, like everyone else, it's okay to take a break and take rest.
Alexa Bliss prepares for Randy Orton
Currently, Alexa Bliss is in a storyline with Randy Orton. The duo has been in a feud for a while now. It started with The Fiend and Orton challenging each other.
However, Orton wanted to know The Fiend's weakness and hence, tried to take Bliss from him. Now that he knew The Fiend's weakness, he planned to use it against him.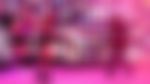 Orton and The Fiend faced off in an Inferno Match where 'The Viper' burned The Fiend. Bliss brought down her wrath on Randy Orton following this incident. She tormented Orton to a point where he was ready to fight her at Fastlane 2021 just to get rid of her.
Unfortunately for Orton, The Fiend returned at Fastlane 2021 and helped Alexa Bliss take him down. Not only that, but he also stood by her while Bliss hinted at a face-off during WrestleMania.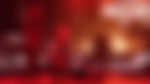 Randy Orton cut a promo on Monday Night Raw stating that he will put an end to The Fiend.
ADVERTISEMENT
Article continues below this ad
This storyline has been going on for a while, and it's expected that it will end at WrestleMania. Even though it's interesting to watch Bliss' twisted methods of interacting with Randy Orton, it's along similar lines.
Therefore, to keep things moving forward, it's important the company either changes certain dynamics of the storyline or ends it.
Regardless of who comes out on top at the end of this feud, all three of the Superstars have received massive pushes via this storyline.
ADVERTISEMENT
Article continues below this ad