Alexa Bliss Shares an Embarrassing Throwback Story From Her Early WWE Career
Published 05/24/2021, 11:05 AM EDT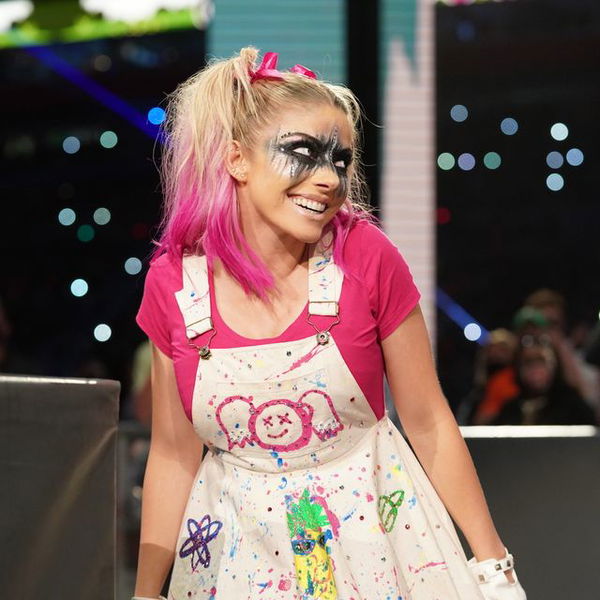 ---
---
Wrestling fans are used to see wrestlers in a certain way and have a mental picture of them stuck in their heads. Can you imagine the legendary Undertaker in any other persona other than the grim reaper look? The mere thought is revolting. The fans had a similar reaction to Alexa Bliss on Instagram.
ADVERTISEMENT
Article continues below this ad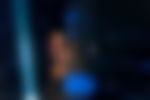 Alexa Bliss posts a bold picture
ADVERTISEMENT
Article continues below this ad
On May 24, 2021, the two time former WWE SmackDown Women's champion, Alexa Bliss, uploaded a picture on Instagram. The picture had the caption,
"Throwback to before WWE (21/22 maybe? ) … when I was in shape & did photo shoots 😂 … also fell down those stairs immediately after shot was taken 😂"
The picture shows a young Alexa Bliss, around the age of 21 or 22, in a photoshoot. The picture displayed Bliss upside down on a flight of stairs.
Bliss believes that she was in shape at the time this photo was taken, but the fans argue that she is in much greater shape now.
Character change that catapulted Alexa's career
Before Alexa became 'The Wicked Witch of WWE,' she had moderate success and was reasonably popular with the WWE Universe. However, it was only after she got involved with 'The Fiend' (alter ego of Bray Wyatt) that her popularity rose above the sky.
She would be a pawn of the Fiend and help him in any way she could. After all, the Evil queens are the Princesses that were never saved. That's not us talking; it's 'The Harlequin of WWE' herself!
The fans and Alexa are both relieved that her character change happened. It was a fresh and catchy storyline that WWE lacked for quite some time.
ADVERTISEMENT
Article continues below this ad
The feud between 'The Viper' Randy Orton and 'The Fiend' Bray Wyatt with Alexa Bliss by the side was one of the highlights of the year so far. The unexpected turn of events at WWE's WrestleMania 37 shocked Orton and fans alike when Alexa betrayed the Fiend. Could this be another story angle?
What are your thoughts? Comment below and let us know!
ADVERTISEMENT
Article continues below this ad