Alexa Bliss Shuts Up Fan Criticizing Her Character and WWE
Published 09/01/2021, 1:30 PM EDT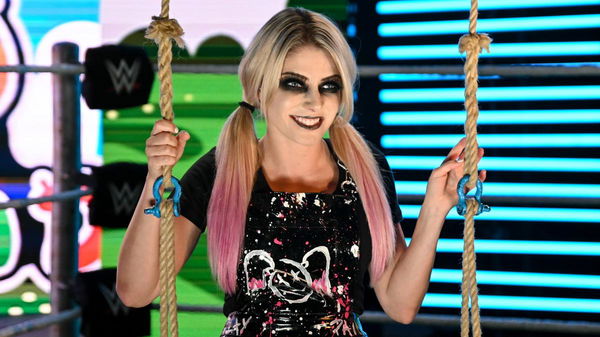 ---
---
Alexa Bliss really enjoys Lilly Doll, and she doesn't take it too kindly when someone insults or touches or even comes near Lilly. Now, it's not just inside the arena, but outside on social media as well.
ADVERTISEMENT
Article continues below this ad
Recently, a fan took to social media to compare Bliss' situation from 2017 with her situation in 2021. It so happened that in August 2017, she was the new Champion! And now, her segments revolve around Lilly Doll.
And now she plays w a doll. Great booking

— Adam tocksin (@ATocksin) August 28, 2021
ADVERTISEMENT
Article continues below this ad
The fan wanted to point out that she went from being a champion to someone who plays with a doll. Basically, the idea was to diss WWE for the booking, but Alexa Bliss came to WWE's rescue.
She stopped the fan before any further dissing by revealing that the Doll is available on WWE Shop and she's so famous that she keeps selling out! Now, that's a burning comeback.
The story of Alexa Bliss and Lilly Doll
Little Miss Bliss changed her character and aligned it much towards The Fiend. However, soon after WrestleMania 37, she introduced Lilly Doll. As per her, the doll has been with her since her childhood.
Now, it's an integral part of her. She doesn't like to be separated from Lilly, and pretty much carries Lilly even to her matches.
However, prior to Lilly Doll, Miss Bliss was all about The Fiend. Her transformation from Little Miss Bliss to the sinister entity has been quite the journey. In fact, it used to be one of the better things about WWE when Bray Wyatt was actively working with the company.
Watch This Story: Most Horrific Moments of Bray Wyatt aka The Fiend in WWE
ADVERTISEMENT
Article continues below this ad
In fact, when WWE released Bray Wyatt, everyone wondered what would be Alexa Bliss' future, whether she would continue to be the sinister entity or revert to her former self. However, as of now she's still who was when The Fiend possessed her.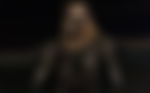 ADVERTISEMENT
Article continues below this ad
In fact, Bliss' character is one of the first for the women's division. If all goes well, her character could become a changing point in the way the creative team writes unique characters for women.
What do you think of Alexa Bliss' character? Let us know in the comments below.