Alexa Bliss Spits Blood in Bizzare Firefly Funhouse Segment on WWE Raw
Published 11/02/2020, 10:26 PM EST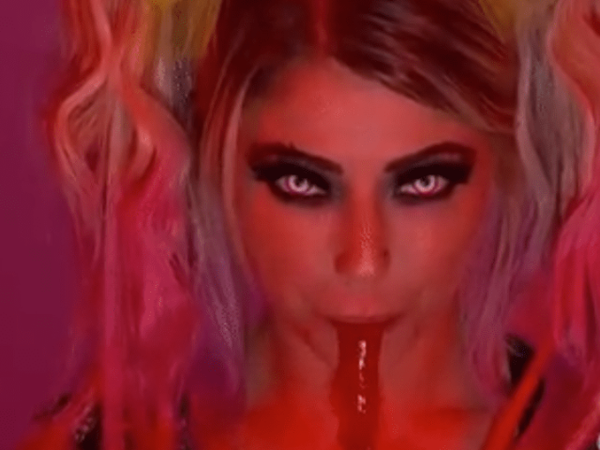 ---
---
Alexa Bliss pulled off a weird segment on Monday Night Raw in The Firefly House with Bray Wyatt. She had her devilish/hypnotized eyes on and seemed to spit out what most of the WWE Universe is assuming to be blood.  Even Bray Wyatt was taken aback with Alexa Bliss spitting out blood.
ADVERTISEMENT
Article continues below this ad
ADVERTISEMENT
Article continues below this ad
Now, it wasn't the usual spitting. It was blood flowing out of her mouth. The interesting bit is that this happened right after Bray Wyatt used the healing hand on her. Considering Wyatt himself was shocked with this, it could have been a portrayal of healing gone wrong.
The segment did not end with WWE providing a climax. Almost everyone is left wondering about the consequences of this bizarre portrayal.
Alexa Bliss and Bray Wyatt keep executing unusual segments
On the previous episode of Monday Night Raw, Bliss and Wyatt showcased a brilliant segment. Bliss transitioned into a flip character, implying that she might be developing multiple personas, just like The Fiend.
The overall segment comprised various quirky and uncommon moments. Bray Wyatt anxiously attacking the rabbit was one of the top highlights of the segment.
Apart from that, Alexa Bliss revealing her devil/hypnotized eyes was enough to get the WWE Universe talking.
What is next for the duo?
Bliss and The Fiend have made many appearances together in the recent past. One of them which stood out was that of last week's Monday Night Raw. Both of them entered the ring and stood completely still while Retribution circled them, preparing to attack.
ADVERTISEMENT
Article continues below this ad
The WWE Universe has been following this storyline closely to understand what happens at the end.
One of the top predictions is that Alexa Bliss will eventually betray Bray Wyatt, the way she betrayed Braun Strowman. From that point onwards, she will become a solo rising star.
ADVERTISEMENT
Article continues below this ad
As of now, the other Superstars in WWE Raw need to keep watching over their shoulders since the Bliss-Wyatt duo have mastered the art of sneaking up on others.