All You Need to Know About Roman Reigns' Father and The Rock's Uncle, Sika Anoa'i
Published 04/22/2022, 7:30 AM EDT

Follow Us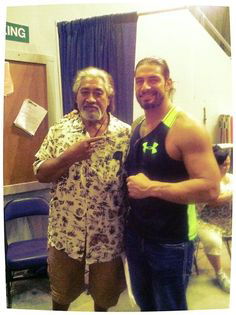 The Tribal Chief Roman Reigns is an accomplished WWE superstar who is from the legendary Anoa'i family of Samoan descent. By winning the world championships in WWE, Reigns has become one of the few Samoans who has achieved this feat in WWE. 
Before Roman Reigns stepped foot in a wrestling ring, ample members of the Anoa'i family dipped their toes in WWE and other wrestling promotions. The most popular ones are his cousin Dwayne 'The Rock' Johnson, Umaga, his father Sika Anoa'i, and uncle Afa Anoa'i alongside a plethora of other Samoan icons.
ADVERTISEMENT
Article continues below this ad
Although Roman Reigns is a well-accomplished wrestler in singles competition; his father Sika Anoa'i never majorly competed in singles matches.
Who is Roman Reigns' father in real life?
Sika Anoa'i is the father of Leati Joseph "Joe" Anoaʻi aka Roman Reigns in WWE. Sika Anoa'i is one of the 13 children born to Amituana and Tovale Anoa'i on April 5, 1945. His real name is Leati Sika Amituana'i Anoa'i. He was a pro-wrestler like most of the other Samoans from the Anoa'i family.
Sika Anoa'i moved with his family to San Francisco, California, in 1959 when he was 14 years old. Shortly after the move, Anoa'i enlisted in the United States Merchant Marine. He started working on ships sailing to the Philippines and Japan. In 1969, before deciding to pursue a career in professional wrestling, he left the Merchant Marine.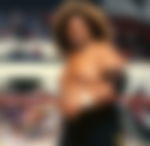 Sika Anoa'i is originally from the American Samoa island, which makes him a citizen of the United States of America. Anoa'i is married to Patricia Hooker, but both are currently separated. They have four children, of which two are famous pro-wrestlers, Matthew Tapunu'u Anoaʻi aka Rosey in WWE, and Roman Reigns. The whereabouts of other children are unknown, as they don't make public appearances alongside their kins.
Sika Anoa'i's Wrestling Career
Sika Anoa'i also joined his wrestling to continue his long family legacy. His older brother, Afa Anoa'i, and Kurt Von Steiger trained him. He made his debut alongside his older brother, Afa Anoa'i, in 1973 at Stampede Wrestling.
Since his debut, Sika Anoa'i was a tag team specialist with his brother Afa Anoa'i and the pair were known as 'The Wild Samoans' in the wrestling world. Moreover, he has also contributed immensely to pro-wrestling during his days of competing in the ring. He has won NWA and WWE tag titles multiple times in his career.
The Wild Samoans wrestled around various promotions throughout the 70s, before landing in WWE in 1980 with Lou Albano as their manager. They won the WWE Tag Team Championship twice in their first WWE run. Sika Anoa'i also got a shot at Bob Backlund's WWE Championship around this time.
After wrestling around the territories of the USA and spending one year in Japan, The Wild Samoans returned to WWE in 1983. This was their last run as a tag team in WWE. They also won the tag team titles one last time in the company before losing them to Rocky Johnson and Tony Atlas. They left WWE in 1985 again.
When Afa Anoa'i retired, Sika Anoa'i returned to WWE in 1986 as a single competitor. He was with the company till 1988, post which he wrestled for briefly in the independent scene. Later, he became a trainer at his older brother Afa Anoa'i's Wild Samoan Training Center. He founded XW 2000 in the year 1999, his own independent wrestling promotion.
On March 31, 2007, The Wild Samoans were inducted into the WWE Hall of Fame by Sika Anoa'i's son Matt Anoa'i and Afa Anoa'i's son Samu Anoa'i. The Wild Samoans were last seen in WWE at Hell in a Cell when they came to celebrate Roman Reigns' victory.
ADVERTISEMENT
Article continues below this ad
Watch This Story: From Triple H and Stephanie to Edge and Lita's Wedding : Top On-Screen Weddings on WWE TV
Is Roman Reigns Mexican?
Roman Reigns was born on May 25, 1985, in Pensacola, Florida, U.S. to Sika Anoa'i and Patricia Hooker. Roman Reigns is not Mexican. He is originally of Samoan descent, as he uses his father's last name, Anoa'i.
ADVERTISEMENT
Article continues below this ad
Surprisingly, Reigns is half Italian, as his mother was born in Italy. However, WWE has heavily shown his Samoan descent on their programming. This is the reason many are not aware of his Italian lineage.