Regardless of whether you like the WWE or not, it is undeniable that the brand has grown. It is now a $2 billion company, with its fingers in many pots. It is undoubtedly at the top of the pro-wrestling space and is also a media powerhouse.
The company runs a successful TV network as well as a record label. All of this has been possible, to a large extent, because of CEO Vince McMahon.
McMahon has been the frontman of the WWE since the 90s and has towed the promotion to becoming a multimedia empire. Aged 74 years, the WWE boss is always in shape. He is fit as a fiddle and boasts gains that can rival people less than half his age.
Vince McMahon is a 74-year young powerhouse
Regardless of his age and a busy schedule,  McMahon is freakishly dedicated to working out in the gym. We have details on his insane weekly workouts, courtesy of Men's XP.
McMahon reportedly likes to alternate between heavy days and not-so-heavy days in the gym.
Vince starts out his week with chest and triceps. He then moves on to back muscles and biceps. The third day for McMahon is all about his deltoids. He spends the last day of his workout week on his legs.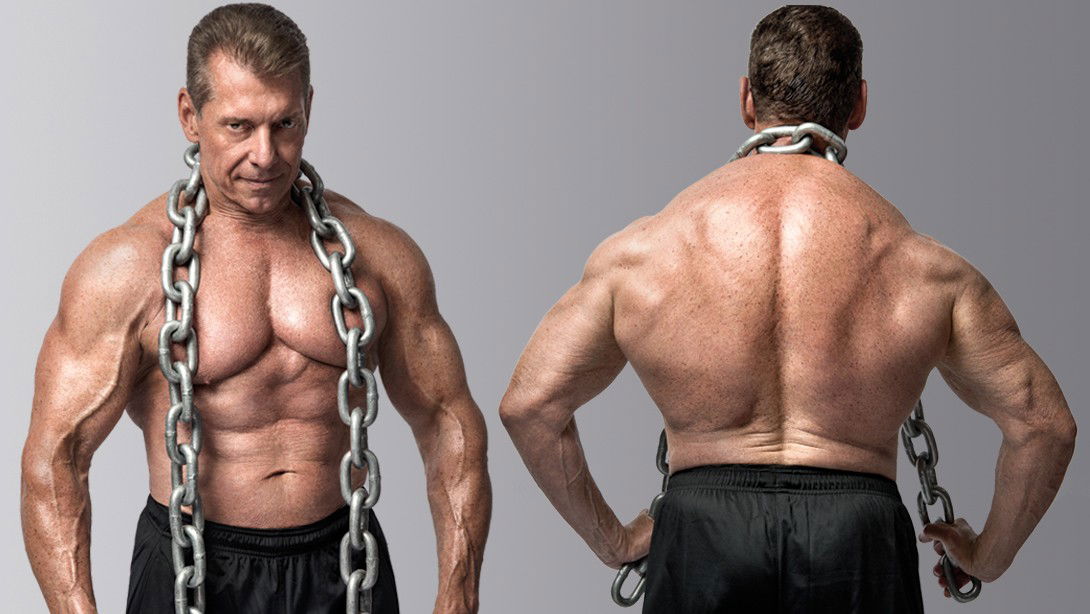 "I'm still making gains. Age really doesn't have anything to do with it," McMahon said in 2015, when he was 69 years old. 
Several admiring WWE Superstars have commented on McMahon's intense workouts and dedication in the gym "He's insane in the gym, he'll train sometimes at two o'clock in the morning. He's someone I think I would love to have as my 100th episode of Celtic Warrior Workouts," said Sheamus, himself a big fan of making gains and pumping iron. 
Former WWE Superstar Triple H (who is also Vince's son-in-law) had this to say about his boss/father in law. "It's impossible to hang with him on a long term basis. It's crazy, he still trains every day, still does everything but he's hands-on, on so many things."
Vince McMahon is 74 years old, and he doesn't seem to be getting any weaker or slower. He still keeps killing it in the gym, putting all of us mortals to shame.