"Always in my shadow" – Drew McIntyre Hits Back At Tyson Fury
Published 04/30/2021, 9:38 AM EDT
---
---
Drew McIntyre and Tyson Fury have been going at each other for the past few months. But the feud has only been limited to social media and hasn't entered the ring yet. Both men have taken to social media, mainly Twitter, to take digs at each other.
ADVERTISEMENT
Article continues below this ad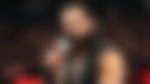 Drew McIntyre hits back at Tyson Fury
ADVERTISEMENT
Article continues below this ad
Earlier this month, McIntyre released his autobiography, 'A Chosen Destiny: My Story'. On April 29, 2021, Drew McIntyre took to Twitter to boast about his book being the best seller on Amazon, over Tyson's book, 'The Furious Method'. The tweet read, "Always in my shadow you dosser [Clown face emoji]"
This was a reply to Tyson Fury's tweet regarding him smashing Drew. In the video, Tyson said, "I'll smash you like I smashed your buddy Braun Strowman. You'd go down even quicker cuz you're lot smaller." 
'The Scottish Psychopath' wasn't going to let this slide by and hence, he retaliated by putting up the picture of 'Amazon's Best Sellers'. In the picture, Drew's book can be seen as the No.1 Best Seller and Tyson's book being the 3rd.
McIntyre Vs Fury in WWE?
The Scotsman claims he is ready for a "Battle of Britain". In an interview, McIntyre had this to say,
"Tyson Fury is stalking me. It's the most bizarre sentence. I'd wake up every day and I've got another message on social media from Tyson Fury. Maybe I should answer him." 
Now, this could lead to both men having a potential face-off against each other. Since McIntyre isn't a boxer, he probably doesn't know boxing (until proven otherwise). So, practically, both men have to fight each other in the WWE ring.
This match-up could be a potential moneymaker for WWE as both wrestling and boxing fans would tune in to watch the "Battle of Britain". In times like these, where WWE's ratings are not reaching the heights they normally used to, this match could be a lifesaver.
Boxers in WWE
Now, Fury isn't the only boxer to appear in the WWE. There is an entire history of other boxing legends like Mike Tyson and Floyd Mayweather, being part of a few WWE main events or even just cameos.
For the fans, Fury Vs. McIntyre is a mouthwatering prospect. WWE could go through with it, but for now, Drew has other things to worry about. Getting his WWE Championship back from Bobby Lashley is definitely at the top of his list.
ADVERTISEMENT
Article continues below this ad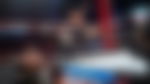 What are your thoughts? Comment down below and let us know!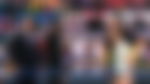 ADVERTISEMENT
Article continues below this ad