WWE Hall of Famer Nikki Bella Admits Having a Wrong Assumption About Simon Cowell Before Working With Him
Published 02/23/2022, 2:30 PM EST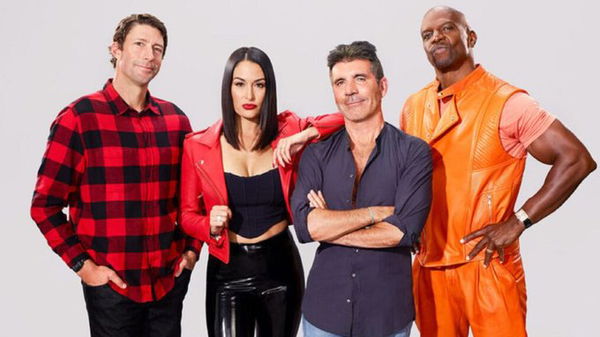 One-half of the 'iconic' Bella Twins from the WWE programming is gearing up for her next venture. Nikki Bella made her WWE debut in 2008, and for a decade, the twin sisters impressed the WWE Universe.
ADVERTISEMENT
Article continues below this ad
However, in an episode of Total Bellas, the Bella Twins announced their retirements from the WWE in 2019, a TV show hosted by the WWE. In addition, they were inducted into the 2020 class of the WWE Hall of Fame.
ADVERTISEMENT
Article continues below this ad
Stephanie Nicole, aka Nikki Bella, has now signed for the very popular NBC's America's Got Talent: Extreme. It is a spin-off of the longest-running show America's Got Talent.
The Total Bellas Star would be judging America's Got Talent: Extreme
Nikki Bella has joined the judging panel alongside Travis Pastrana, host Terry Crews, and Simon Cowell. AGT: Extreme presents competitors performing outrageous and dangerous stunts to win a whopping $500,000.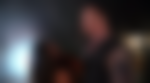 The Bella Twins recently appeared on The Kelly Clarkson Show to share new experiences happening in their lives. The WWE Superstar Nikki Bella has a new job title in her hand. The show host, Kelly Clarkson, asked Nikki about her first encounter with the iconic judge Simon Cowell.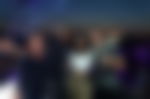 Nikki Bella replied, "I was totally like intimidated the first day to come in and meet him." However, The Total Bellas star reflected that while she was scared of meeting Simon Cowell, the judge from AGT made her comfortable around him. 
WWE Hall of Famer Nikki Bella's first impression of AGT judge Simon Cowell!
ADVERTISEMENT
Article continues below this ad
Indeed, Simon Cowell has years of experience judging contestants on America's Got Talent stage. So, though Nikki Bella has been inside the wrestling square, she was also afraid to meet the iconic judge. "Here I'm going to be a judge with Simon Cowell, my first time ever, it was super intimidating, and then he was so chill and cool and like motivating and I was like, 'this is amazing,' and then we all just clicked and it was so much fun the whole time," Nikki Bella added.
The WWE Hall of Famer went on to add that Simon Cowell is a very honest individual. Nikki mentioned, "His honesty, I would laugh, and I'd be like, 'I was thinking that, but I wasn't going to say it.'" 
ADVERTISEMENT
Article continues below this ad
Watch This Story: The Undertaker to Stone Cold Steve Austin: WWE Superstars With The Most Eliminations in Royal Rumble History
While the judge of America's Got Talent, Simon Cowell, is known for honest abrasive opinions on shows, Nikki Bella believes he does that so he could get the best out of contestants. America's Got Talent: Extreme is now airing on NBC after kicking off on February 21.