A 16-Year-Old Vince McMahon Met His Wife Linda McMahon in the Church at 13
Published 02/22/2022, 3:15 PM EST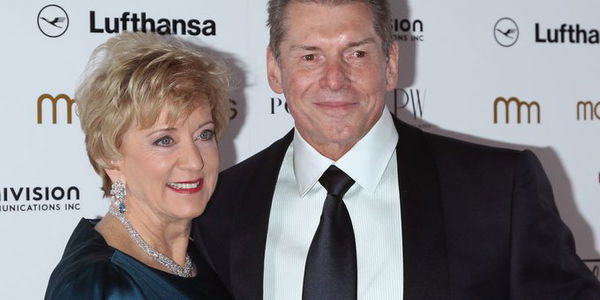 The Chairman of WWE, Vince McMahon, has carried the company on his shoulder for more than 30 years. He is one of the most prominent businessmen in the history of the wrestling industry.
ADVERTISEMENT
Article continues below this ad
Vince held the inheritance of his father's company and took WWE to great heights. Vince McMahon is a very successful individual. However, behind every successful man, there is a strong woman.
His wife, Linda McMahon, defines the company owner's success. So it is not surprising to know that Linda McMahon had Vince's back for a very long time. When Vince had not even tasted success and popularity, wife Linda has been with him since then.
ADVERTISEMENT
Article continues below this ad
Vince McMahon and Linda fell in love with each other at the first sight?
Right from the very first meeting of Vince McMahon and Linda, they knew they were meant to be together. At the very early stage of life, the couple first met each other at a church. 
The WWE owner was 16-years-old, and Linda was only 13-years-old when they met for the first time. 
Who knew that soon they would have fallen in love and become the power couple in the wrestling industry?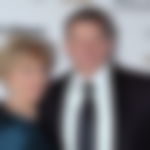 Vince's and Linda's mother worked in the same building and were friends before their kids encountered each other. However, the 16-year-old Vince soon started visiting Linda's house, and eventually, it resulted in a graceful relationship. The couple dated throughout their college life.
The couple's relationship is stronger than ever!
Vince McMahon knew he found his soulmate in Linda and did not waste time asking her the big question. Linda graduated from high school when she was 17-years-old, and Vince McMahon decided to tie the knot with the love of his life.
On August 26th, 1966, the couple got married when Vince was just a 20-year-old guy who wanted to step into his father's business.
 

View this post on Instagram

 
ADVERTISEMENT
Article continues below this ad
A very popular expression states that "The couple that studies together, stays together." Well, Vince McMahon and Linda proved the expression right. When they got married, Vince had already registered for Business Administration at East Carolina University.
Linda also enrolled in the same university to obtain a bachelor's degree in French studies. The couple graduated together and has been together for 56 years now.
ADVERTISEMENT
Article continues below this ad
Watch This Story: The Undertaker to Stone Cold Steve Austin: WWE Superstars With The Most Eliminations in Royal Rumble History
Vincent McMahon and Linda McMahon had their first kid in 1970, named Shane McMahon. Then, after six years, the very popular Stephanie McMahon was born. Although Vince McMahon and Linda McMahon had a twisted storyline on the WWE programming, The McMahons have written their names on the list of the wealthiest couples in the world.