An Emotional Vince McMahon and the Entire WWE Locker Room Welcomes Live Fans at WrestleMania 37
Published 04/10/2021, 8:57 PM EDT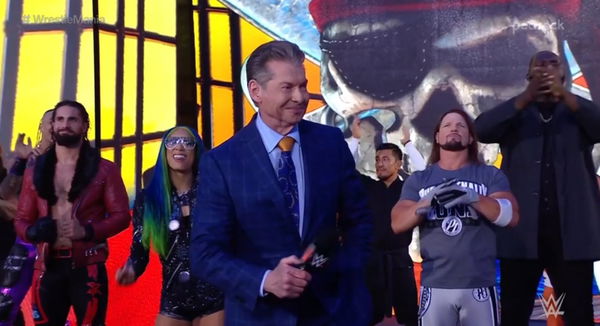 ---
---
WrestleMania 37 is here, and who better to welcome fans to the Raymond James Stadium than Vince McMahon. For the first time since March 2020, fans return to witness their favourite wrestlers live. In a display of gratitude, Vince and the entire WWE locker room welcomed fans to WrestleMania 37.
ADVERTISEMENT
Article continues below this ad
Vince McMahon welcomes fans back to WrestleMania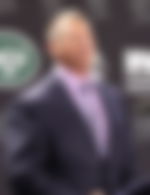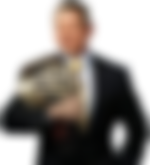 Grammy-nominated artist Bebe Rexha performed the national anthem with the entire WWE locker room out on the stage. Prior to the beautiful rendition of America the Beautiful with an electric guitar, WWE's CEO gave a rousing welcoming address.
ADVERTISEMENT
Article continues below this ad
Vince McMahon and the WWE locker room stood on the stage and welcomed fans back. He even gave us a bit of the same passion that made him one of the greatest commentators of all time.
"Throughout this past year, our WWE Superstars performed tirelessly for you. Week after week, month after month, they worked hard, but something was missing: the WWE fans. As we emerge from this terrible pandemic, on behalf of the WWE family, we welcome you to WrestleMania!"
It was sad that we didn't see Drew McIntyre walk out right after the national anthem ended, but the weather delay made us all a lot more excited for WrestleMania. As for McMahon's appearance, there was no better way for one of the most influential people in the business to welcome fans back to the most influential PPV in the industry.
McMahon's WrestleMania record
ADVERTISEMENT
Article continues below this ad
Vince McMahon may be more influential in the boardroom, but he's had a bunch of WrestleMania classics. He wrestled his first WrestleMania match in 2001 against his son Shane. Although there wasn't any wrestling done in the match, it was a classic.
Vince and Shane destroyed each other until Shane overcame his evil father with his mother's help. If Vince's match with Shane impressed fans, his brawl with Hulk Hogan superseded expectations. Both men left the other beaten and bloodied until Hogan flattened his employer with the leg drop.
Vince's best WrestleMania match came in 2006 against Shawn Michaels. HBK dove off a ladder and put McMahon, who had a trash can on his head, through a table to beat him. As good as his match with HBK was, his match against Bret Hart was just as disappointing.
ADVERTISEMENT
Article continues below this ad