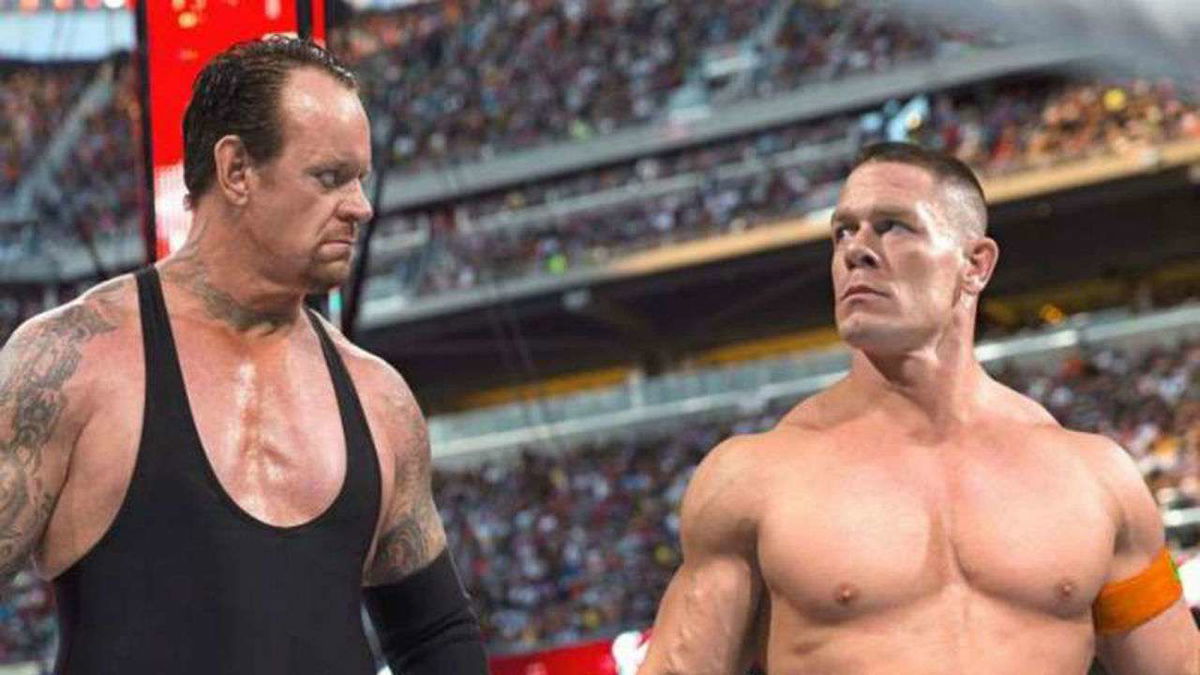 WWE Superstar and Actor John Cena took to Twitter last night to give his reaction and thoughts on the new Undertaker documentary called the 'Last Ride' which recently premiered its first episode.
It should be noted that during John Cena's early "Ruthless Aggression" time in the WWE, it was the Undertaker's handshake with John Cena that got him over with the fans and gave him some legitimacy. With this tweet, Cena is showing his respect for the Phenom and his contribution to the wrestling world.
He called him "an incredible performer and a storied character" which is a testament to the wonderful long term storytelling WWE did at the WrestleManias with the Undertaker. Considering this time of quarantine, the wrestling fans welcome this documentary to get to know the man behind the cap and coat.
Had the opportunity to watch #TheLastRide on @WWENetwork last night. An incredible performer, a storied character, a remarkable story and the benchmark for professional respect in the @WWE. Cannot wait to watch the next episodes.

— John Cena (@JohnCena) May 11, 2020
John Cena gives his take on the Last Ride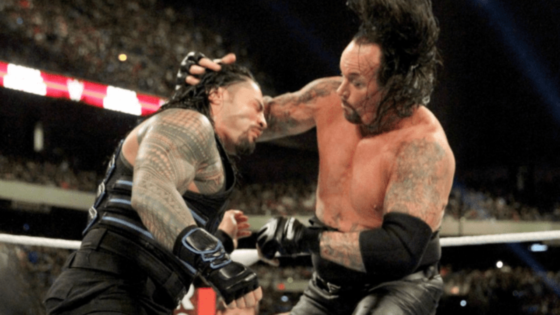 The 'Last Ride' shows the journey of the Undertaker in WWE. The first episode got a positive review from the fans. The docuseries is WWE's version of 'The Last Dance', which depicts NBA legend Michael Jordan's career.
It focuses on Undertaker's last 3 years in the business. This is the first time Taker allowed cameras to follow him and his wife around extensively.
The first episode of the series focused on the Undertaker's match against Roman Reigns at Wrestle Mania in 2017. The following episodes will focus on the aftermath and effects of the match. As he is approaching the end of his career, Taker has had a relaxed schedule and only appears in the big shows, just like the one in Saudi Arabia.
The Last Ride isn't a big glorification gimmick. It focuses on the dark side and the difficulties with which the Dead Man goes through. His wife Michelle McCool told one such story. She stated that the Undertaker's coat caught fire during his entrance. Due to this, he did the match with second-degree-burns.
The 55-year-old has also done matches while limping and has been nervous before his matches as well. A long shot from the cold resilient Dead Man persona which he had throughout his career and still has in the Kayfabe world.
In his last match, Taker fought AJ Styles in a 'Graveyard Match' which received positive reactions as opposed to the criticism he got for his Saudi Showdown tag team match DX.
The next episode of the documentary is going to air on 17 May 2020.