An Intense Backstage Altercation Between Sami Zayn and Rey Mysterio Revealed
Published 02/13/2021, 7:24 AM EST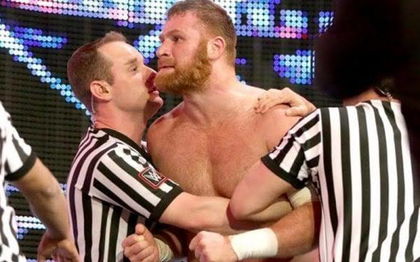 ---
---
Sami Zayn and Baron Corbin defeated Rey and Dominik Mysterio on WWE SmackDown: February 12, 2021, and earned a spot in the Elimination Chamber match.
ADVERTISEMENT
Article continues below this ad
Zayn celebrated backstage while explaining why the victory is important to him. According to Zayn, WWE doesn't want to acknowledge his skills, contribution, or his championship reigns.
The company refuses to give him the recognition he deserves and didn't even want him to be a part of Elimination Chamber.
ADVERTISEMENT
Article continues below this ad
"They tried so hard to make sure that I wasn't in the Elimination Chamber. The last thing they want is for me to have a chance at the Universal Championship. They still don't even recognize me as the Intercontinental Champion. In their eyes, they did nothing wrong.
"I've won thousands of matches. Winning that one feels so good cause you know WWE did not want me winning that. You know management did not want me in the main event of a pay-per-view, and now I'm in. Nothing they can do about it."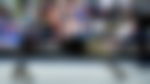 This is not the first time Sami Zayn is claiming that WWE has a personal vendetta against him. He attacked the company when the SmackDown advertisement was released and it did not feature him.
Considering he has claimed WWE is specifically trying to bury him, he might turn into another rebel who questions and challenges the authorities at every turn.
Rey and Dominik Mysterio ambushed Sami Zayn backstage
During his backstage celebration, The Mysterios stopped to ask why Zayn "talking smack" about them.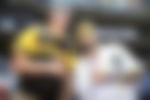 However, Sami Zayn did not want to entertain them. He told Rey Mysterio to calm down because whatever rivalry or feud they have, it's inside the ring. There's nothing backstage, and he shouldn't be confronting him about something that happens inside the ring.
The Mysterios went away when Zayn threatened to sue if they bothered him any more.
WWE might not change the Universal Champion at Elimination Chamber
There is a minimal chance that WWE will write a storyline where Zayn defeats Roman Reigns.
ADVERTISEMENT
Article continues below this ad
Undoubtedly, Zayn is an outstanding performer with undeniable skills. However, with Edge trying to decide which champion to challenge, it seems unlikely WWE will book Zayn in a rivalry with Edge.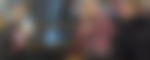 Let's remember that even before he challenges Reigns for the Universal Championship, he needs to win at Elimination Chamber.
ADVERTISEMENT
Article continues below this ad
Do you think Sami Zayn will win at Elimination Chamber? Let us know in the comments below.