"And There's Your Storyline" – Fans Want Seth Rollins to Feud With SmackDown Star As the Latter's Old Pictures With Becky Lynch Resurface on the Internet
Published 03/15/2023, 6:28 PM EDT
By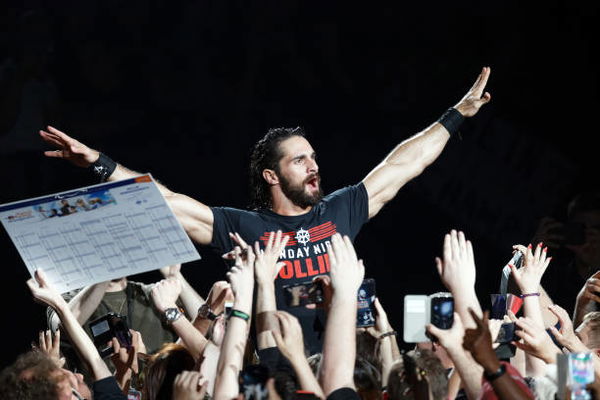 Social media is a master at creating speculations out of nowhere. It didn't take long to make things bigger than they actually are. When it comes to wrestling, fans are currently scattered all over social media to pick anything and everything related to their favorite stars that helps them to build their own imaginary storylines in the comment threads.
ADVERTISEMENT
Article continues below this ad
While Seth Freakin Rollins is officially set to fight the social media sensation, Logan Paul at the grandest stage of them all at Soft Stadium in Los Angeles, fans demand another possible feud between him and the LA Knight as a recent photo of his wife with a significant hint goes viral on Twitter.
Fans want LA Knight vs Seth Rollins feud after a significant photo hits on Twitter
ADVERTISEMENT
Article continues below this ad
The WWE couple Becky Lynch and Seth Rollins are quite popular in the wrestling era since the day they started dating. But recently fans spotted 'The Man' in a couple of goofy pictures with LA Knight who is as active in the dating game as in the WWE ring. Quite naturally, it raised an obvious question among the fans if the duo was dating or not. However, it came out later that the photos were a decade old when Knight and Lynch were good friends.
No matter how simple the thing is, it still didn't stop fans from desiring a LA Knight vs Seth Rollins feud somewhere down the line. Some even took it as a hint of a possible storyline regarding Lynch's custody between the two WWE superstars.
Am I seeing this correctly? Becky and LA Knight? That's fucking awesome!!! Can't wait for the feud btwn him and Seth now, lol!

One question tho, why do you hate Jack Perry?

— jenn🌹 (@joues_rosess) March 15, 2023
La knight vs Seth Rollins. Please and thank you.

— Austin Amick (@AmickAustin) March 15, 2023
Seth Rollins VS LA Knight
Custody Of Becky Lynch

— The Winged Dragon | Me1do (@Me1do16) March 15, 2023
Seth Rollins VS LA Knight
Custody Of Becky Lynch

— The Winged Dragon | Me1do (@Me1do16) March 15, 2023
A few of them really couldn't figure out the case and couldn't even believe their hunches.
Some of them do try to pacify the hype, telling the fact straight that it was nothing more than some old photos of two friends spending jolly moments together.
So a man and woman aren't allowed to be friends? Hmmm didn't know we were living in 1953.

— Jenna Carlson (@JennaGoldberg16) March 15, 2023
LA Knight's potential WrestleMania 39 match revealed
Coming to LA Knight's WrestleMania 39 plan, WWE will probably place him against the iconic Stone Cold Steve Austin. Many reports are published suggesting the potential match-up between the two uneven stars of the business. Previously, Knight also expressed his desire to have that dream match against the former Hall of Famer.
ADVERTISEMENT
Article continues below this ad
In an interview with WrestleRant Radio, the former impact world champion noted, 'Hell yeah. You're talking about making a big noise, on a big stage, and with another big name. You can't do anything better than that, but then again, I don't know because there are lots of times where I'm like, 'Alright, there's nothing that can be bigger or better than this. This is what I wanna do,' and then something like this happens." Considering his rising fame in the business, his dream doesn't seem too unrealistic though.'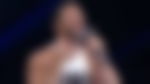 However, it's highly doubtful if WWE will ever pay heed to the fans' demand of having a feud between Rollins and the LA Knight. Meanwhile, WWE Universe is gearing up for the upcoming WrestleMania 39.
ADVERTISEMENT
Article continues below this ad
Watch the story: 5 Best Trios In WWE Ever
Do you want a Seth Rollins vs LA Knight feud in the future? Let us know in the comments.