"Another Invasion Arc": Fans Go Wild as AEW's Tony Khan Reportedly Enters Race to Buy WWE
Published 01/13/2023, 6:30 AM EST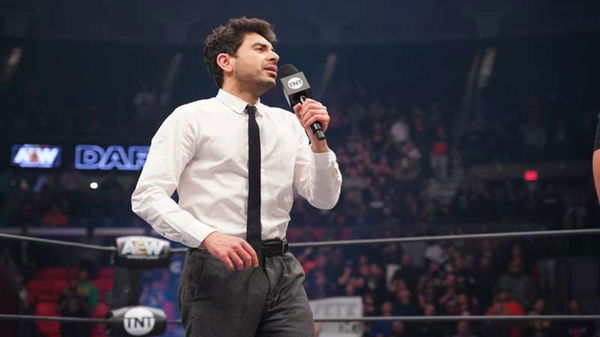 Not in a million years would anyone think that Vince McMahon would be selling his private possession, WWE. After years of tears, sweat, and blood, the wrestling industry was one thing McMahon revolutionized and brought to new heights.
But now he is parting away with one of his own kids that he saw grow into the biggest giant in the industry. And to Tony Khan, of all people?
According to reports from the sister publication of the Wall Street Journal, Barron's, there is a rumor that Tony Khan, the CEO, and president of AEW, WWE's primary North American competition, might be among the buyers for WWE.
ADVERTISEMENT
Article continues below this ad
Ever since its premiere back in 2019, fans on Twitter have debated who's the better brand. But this news is lighting a fire under everyone's seats because the possibilities are just endless.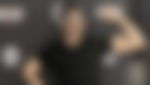 From another Invasion storyline with AEW and WWE to the Shield finally reuniting, the theories are out there. With such a talented roster and faces, dream matches are just waiting to happen. But what is your favorite one?
After rumors of Tony Khan being a potential buyer of WWE, fans erupt with fan theories
When this account reported Barron's article about Khan being one of the buyers, Twitter exploded with theories about the merger. Thinking about AEW and WWE collaborating on a show was unfathomable, but Khan buying out WWE is even wilder.
But with his father's money and his own wealth, the wrestling fan turned WWE competitor can definitely bring this to reality.
Just imagining Kenny Omega and Roman Reigns in one ring will bring shivers to the wrestling community. Not to mention the innumerable dream matches and segments that would come from this merger.
But this is what wrestling Twitter thinks about the rumor:
It is never going to happen… but we said the same about Vince retiring 😉

— Frankie ~ Graphic Designer (@FR27Design) January 12, 2023
Vince McMahon retiring was unthinkable, the same thing that people are saying about this rumor being true.
Nothing else would bring wrestling Twitter to an unthinkable moment.
Triple H and Tony Khan working together would form a W of untold magnitude

— Average Mark (@MaththeMark) January 12, 2023
The two best bookers in recent years coming together would make for some truly wonderful matches and storylines.
The number of memes that would come out of this purchase would dwarf anything.
Everyone and their grandma are being called out as the potential buyer of WWE, so AEW's name doesn't sound absurd.
Wait if WWE and AEW were to merged together all The Shield would be working for the same company again

Not that it would happen but hey 🤷🏼‍♀️ pic.twitter.com/QJVGbPo12x

— Lindsey 💟 (@heelbex_theman) January 13, 2023
The Shield coming together after each reached the peak of their career would absolutely be the biggest thing to happen if this is true,
ADVERTISEMENT
Article continues below this ad
McMahon is overly protective of WWE and giving it to his competitor would only make him laugh maniacally.
ADVERTISEMENT
Article continues below this ad
WATCH THIS STORY: 50 Years of The Rock: Dwayne Johnson's Greatest Achievement in WWE
Tell us what you think about this rumor in the comments below.
Edited By: Debmallya Chakraborty