Apollo Crews Might Turn Heel After Strong Words From Paul Heyman on Talking Smack
Published 01/11/2021, 11:23 PM EST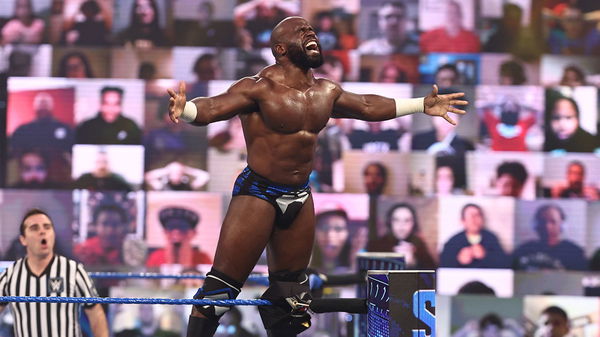 ---
---
Big E and Apollo Crews competed in a fantastic Intercontinental Championship match this past Friday night on SmackDown. It was such an evenly matched contest that the only way it had to end was a double pinfall. The match restarted and Big E ultimately made a successful title defense against Apollo Crews.
ADVERTISEMENT
Article continues below this ad
Paul Heyman fires at Apollo Crews on Talking Smack
Apollo Crews was a guest on Talking Smack following SmackDown where co-host Paul Heyman fired at Apollo with strong yet motivational words. He told him why he screwed up in his title match but also backed his potential.
ADVERTISEMENT
Article continues below this ad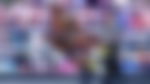 "It's nice that your emotions are running high. Fantastic, yay! 'Big E and I, we're not friends.' You're right, you're not friends, you are competitors. You're sitting here with regrets. Crews you screwed up, and the person you screwed the hardest was yourself.
"Here's why, you let your emotions get the best of you in the ring. Your friendship with Big E get the best of you in the ring. You let all your dreams slip through your fingers because you're a sportsman, a gentleman, you're in there with a friend who you respect and you admire."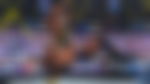 Paul Heyman told Crews that Big E would kick the front door of his house and take the food off of his table because he would let him do it. Heyman said someone walks out a winner and someone walks out a loser. Crews was the loser tonight and his children will know it in their hearts that their father is a loser.
Will Paul Heyman's strong words lead to a heel turn for Crews?
Paul Heyman also pumped Apollo up and said he believes Crews is the co-champion. He stirred the pot further, saying that Big E was a disputed champion now and Crews must claim the title and become the Undisputed Intercontinental Champion.
"I know you and you're not a loser, you're a winner, you're a champion. And in my mind, you're every bit as much the champion as Big E is. You have every right to claim to be the Intercontinental Champion because you pinned his shoulders to the mat, and you let that go because you're a nice guy.
"You're not here to make friends, you're here to make money, you're here to stake your claim of greatness. You're here for the glory and to build a legacy that lives on to your children and your grandchildren and for generations to come."
ADVERTISEMENT
Article continues below this ad
Heyman ended his fierce verbal assault on Crews with honest advice. He said whatever he's about to say might sound disrespectful, but it is not.
"You're sitting here just another wanna be challenger. You're a pretender to Big E's throne. Leave here, just another wanna be challenger, pretender to the throne. Come back here in couple weeks with a title like a man!"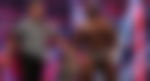 ADVERTISEMENT
Article continues below this ad
Does this mean an Apollo Crews heel turn is coming? Well, Crews looked pumped after listening to all that Heyman had to say. Also, this might be the program for the Intercontinental Championship heading into WrestleMania. Apollo Crews vs Big E for the Undisputed Intercontinental Championship looks promising!