Are The Rock and John Cena Friends in Real Life After Ugly Feud at WrestleMania?
Published 12/11/2021, 12:00 PM EST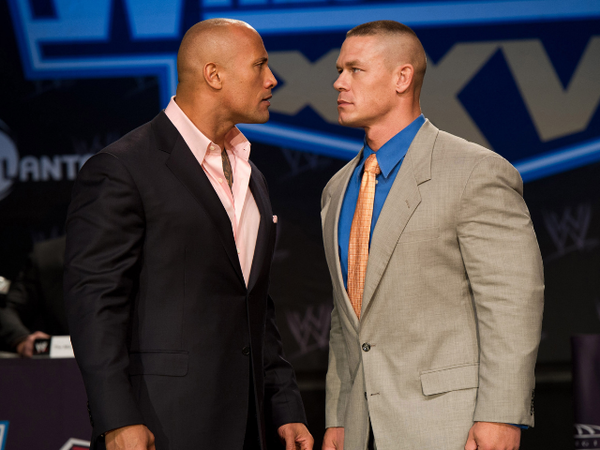 Unless one has been living under a rock, there is no way they do not know who John Cena and The Rock (Dwayne Johnson) are. They are possibly two of the biggest names in the wrestling industry and now, Hollywood as well.
ADVERTISEMENT
Article continues below this ad
The Rock vs John Cena rivalry: Are John Cena and The Rock friends'
Now, the WWE Universe has seen the feud inside the ring. But, like all pro-wrestlers and athletes say: the rivalry is limited inside the ring. But, is this true for The Champ and The People's Champ?
ADVERTISEMENT
Article continues below this ad
Watch This Story: Brock Lesnar to Goldberg: Greatest WWE Debuts of All Time
Are John Cena and The Rock friends in real life?
Reportedly, Cena and Johnson have become friends or rather, have overcome all bitterness that existed between them over the years. So, the duo can be considered being friends.
In fact, Cena had once revealed that Dwayne Johnson had helped him with some tips on being himself when some of Cena's initial Hollywood movies weren't appealing to the audience.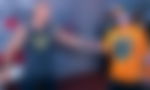 "He gave me some pretty cool advice at unbelievable timing. He said: 'Hey man, they're going to like you, or hate you, for you. Be yourself. At least that way at the end of the day you'll feel good about your body of work'." H/t Sports Daily
However, there was a point when John Cena and The Rock avoided each other outside the WWE ring.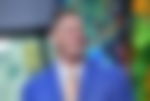 Why did John Cena and The Rock have legitimate heat in the early 2010s?
In 2008, John Cena passed a comment about The Rock which rubbed him the wrong way. He almost indicated that Johnson was a sell-out, and left his wrestling career to pursue an acting career.
"He, at one point, loved wrestling and wanted to do this all of his life. Explain to me why he can't come back for a 15th Anniversary show or why he can't make an appearance at WrestleMania. Simply put, it's because he wants to be an actor."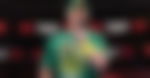 Moreover, he claimed that the reason Johnson does not want to come back to sports entertainment is because that does not do much for his career.
Of course, The Rock did not appreciate this and explained why he left sports-entertainment and WWE when he did.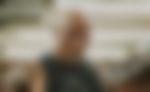 'The Great One' revealed that he had achieved what he had set out to achieve in WWE. Hence, he wanted to push himself forward and pursue a career in a different field.
The Champ vs The People's Champ WWE rivalry
When Cena and Rock had their real-life heat going-on, this is when Vince McMahon thought bringing him back to do something with Cena would pop. What happened next is a part of WWE's most precious history.
'The Brahma Bull' returned to host WrestleMania 27 in 2011 and took shots at Cena's "You Can't See Me" catchphrase. This started one of the most intense WWE rivalries.
ADVERTISEMENT
Article continues below this ad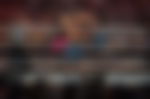 'The Champ' and 'The Great One' headlined two consecutive WrestleManias. At WrestleMania 28, Cena lost the championship to The Rock. Following WrestleMania, at WM 29, Cena defeated Rock, ending the rivalry.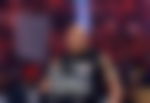 ADVERTISEMENT
Article continues below this ad
Dwayne Johnson left again to continue his Hollywood career. Years later, John Cena walked the same path and entered Hollywood. In fact, he revealed that his digs at Johnson when The Brahma Bull left WWE for Hollywood stemmed from not understanding Johnson's position.
Currently, the two remain good friends!