At 74 Years, Vince McMahon Performs Insane Stunt, Scares Rob Gronkowski
Published 05/13/2020, 5:45 AM EDT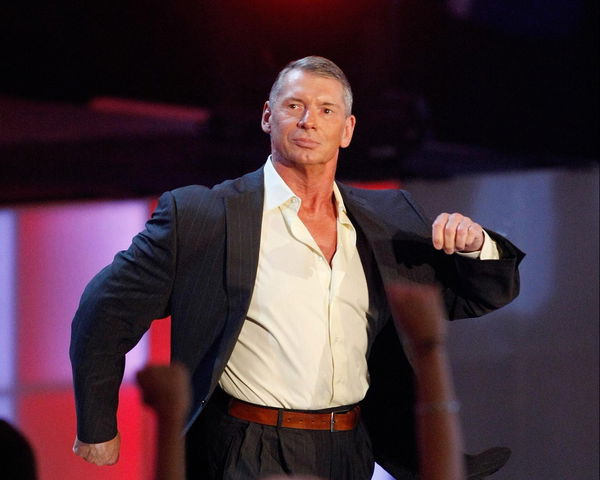 ---
---
Vince McMahon,74 has always stated that he won't have his talent to do something which he wouldn't do himself. The WWE Chairman proved this statement right during WrestleMania 36 Rehearsal. The act of bravery was done to show NFL Star Rob Gronkowski that his 24/7 Championship dive spot was safe.
ADVERTISEMENT
Article continues below this ad
According to Fightful, a nervous Rob Gronkowski was preparing for his 24/7 Championship dive spot to win the title. Vince McMahon took it upon himself to prove that the dive was safe. He went to the balcony and performed the dive himself. This story has been confirmed by at least half a dozen Superstars who were released by the WWE.
Vince McMahon has guts
ADVERTISEMENT
Article continues below this ad
One person in the building saw the entire thing happen and he couldn't believe his. Astoundingly, the Superstar, after the dive, said, "Not so bad, is it?" Even after Vince did the dive. According to a WWE name, 'Gronk' had the benefit of the biggest NXT superstars catching him. Even after Vince's daredevil actions, it took him some time to become mentally ready.
Fans, however, saw the dive at a lower angle. Gronk's dive was so bad that the production team had to use different camera angles to make it look better. He had bent his knees and fell like a "toddler jumping in the pool for the first time."
This has not been the first time that Vince did something like this. The old man has done such actions in the past. During WrestleMania 12 rehearsals. To show Shawn Michaels that his zip line entrance was safe, Vince just took the zipline and did it himself, though that was 24 years ago.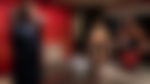 Vince recently appeared during the Money in the Bank pay-per-view. He interacted with AJ Styles and Daniel Bryan when the two came to his office. He shouted at the two and ordered them to leave his office. The moment was special because of the dinosaur fossil in the background. Both AJ and Bryan fixed his office after this humorous spot.