Attitude Era Legend Sable, Wife of Brock Lesnar, Seemingly Banned from WWE
Published 03/21/2022, 10:00 AM EDT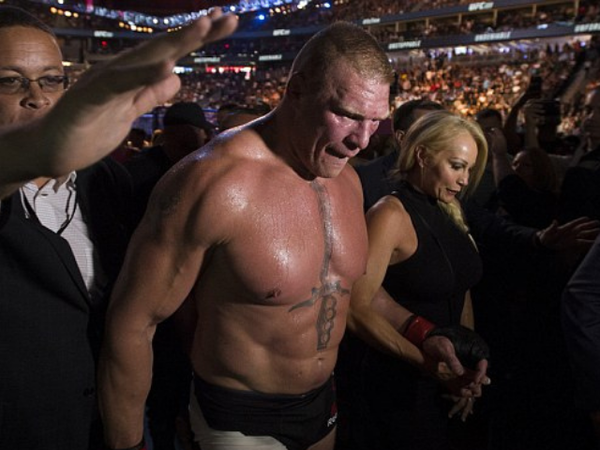 If ever WWE inducts Brock Lesnar to the WWE Hall of Fame, it's going to be awkward. Here's why.
ADVERTISEMENT
Article continues below this ad
There are some things that Vince McMahon doesn't allow in WWE Hall of Fame speeches. For example, he doesn't want anyone thanking him or taking his name. But, that's not limited just to him. Reportedly, WWE doesn't let Hall of Famers take Sable's name either.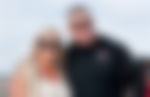 ADVERTISEMENT
Article continues below this ad
During a virtual fan-signing session with The Asylum Wrestling Store, Hall of Famer Torrie Wilson revealed that she was specifically asked not to mention Sable.
"You're not even allowed to mention her name on… she was — I mentioned her name in my Hall of Fame speech and right before, they told me, 'Oh, by the way, you're not allowed to mention her name.'" [H/t Wrestling-Edge]
Is there a reason for this? Probably. However, Torrie Wilson was never made aware of it. She just knew that she was not allowed to take Sable's name in her Hall of Fame speech.
Watch This Story: Breaking Undertakers Streak to Breaking the Ring: Brock Lesnar's Carnage in WWE
Brock Lesnar and Sable have been married since 2006
Sable made her WWE debut in 1996. She arrived at the ring with Triple H when he went up against The Ultimate Warrior. However, after HHH mistreated her, she changed sides and started managing Marc Mero.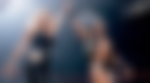 Over the years, Sable worked with the likes of Stephanie McMahon, Vince McMahon, and others. She was in an on-screen relationship with The Big Man, but once that ended, she entered a real-life relationship with Brock Lesnar.
ADVERTISEMENT
Article continues below this ad
The Beast and Sable tied the knot on May 6th, 2006. They have two sons together, Turk and Duke. Currently, the family lives on a farm in Saskatchewan.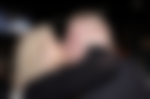 Brock Lesnar purchased the farm land to finally try his hand at farming. He grew up a farm boy, and wanted to give his sons a similar experience. Additionally, he developed his strong work ethics while growing up on a farm and wants to instil the same ethics in his sons as well.
ADVERTISEMENT
Article continues below this ad
Currently, Brock Lesnar is working actively with WWE but Sable has been away from the company since her retirement. She prefers living away from the limelight and enjoying a peaceful life.