'Ba Ba Ba Braun' – Shane McMahon Ridicules Braun Strowman Ahaead of WrestleMania 37 Clash
Published 03/28/2021, 7:45 AM EDT
---
---
In a few weeks, Shane McMahon will make his in-ring and WrestleMania return as he faces Braun Strowman at WrestleMania 37. Ahead of that, the Twitter world is heating up with their feud.
ADVERTISEMENT
Article continues below this ad
Their "feud" started when Strowman went on a tirade, demanding title matches. Strowman got suspended when he attacked WWE official Adam Pearce.
When Strowman returned to WWE, McMahon came back to control "the monster among men." But Strowman was not having any of the conflict resolutions.
ADVERTISEMENT
Article continues below this ad
McMahon then started insulting/bullying Strowman over his intelligence (or the lack of it). The following week, an attack ensued where McMahon attacked and humiliated Strowman on RAW.
Although McMahon was ready to fight Strowman at Fastlane, he got injured at the last minute. Strowman defeated the replacement Elias in no time and started petitioning for a match with McMahon. WWE made their WrestleMania Match official on the following Raw when McMahon attacked Strowman with his crutch.
Shane McMahon ridicules Braun Strowman on Twitter
Since the official news, McMahon has started making fun of Braun on Twitter. First, McMahon called out a spelling mistake in Strowman's tweets from earlier where the latter wrote, "I would make you eat your words for wasting my time … but I think I'd rather shove my first DOWN YOUR THROAT!!! NO ONE calls me stupid!!!!"
Strowman probably meant "fist" instead of " first" and McMahon replied, "No one has to… but you're "first" in my book!"
Recently, McMahon once again made fun of his opponent as he called Strowman, "Ba Ba Ba Braun." The comment could be in co-relation to "Ba Ba black sheep," a popular nursery rhyme.
Many fans are saying the storyline is ridiculous and unnecessary. Many think it is reminiscent of the Big Show's storyline with Shane from the Attitude Era. Check some fan reactions below –
Seriously! They couldn't do better than this?! A Mania match built upon one dude making fun of a dude that's 100lb bigger than him. Is this 3rd grade?

— Matt (@Heisenberg08) March 27, 2021
Try not to be soaked in sweat before you even come out from backstage this year

— Bee Dawg (@johnditty321) March 27, 2021
Did we just all take a time machine back to 2001? Didn't they do this same storyline with Big Show…"which way did he go"…wonder what he will fall of this time? pic.twitter.com/fOvE1CNQ4J

— Kyle Weaver (@RefKyleDubbya) March 27, 2021
So we miss an opportunity to showcase other athletes that are more deserving of this spot for a match featuring a guy calling a bigger guy names? Isn't this the same company that had an "anti bully" campaign?? This company is a joke.

— Steve Griffeth (@SteveGriffeth) March 27, 2021
ADVERTISEMENT
Article continues below this ad
On Twitter, McMahon is pointing out the "sheepishness" i.e. stupidity of Strowman. Interestingly, Strowman was also the 'black sheep' of the Wyatt Family. Could he turn back into that? He already had some trouble when he faced Bray Wyatt in early 2020.
Do you think this storyline is ridiculous or interesting? Could Strowman turn to the dark side again? Let us know in the comments below.
ADVERTISEMENT
Article continues below this ad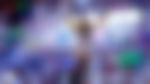 Trending Stories