Bad Bunny Might Be In for His Second WrestleMania In-Ring Appearance as the Puerto Rican Rapper Is Reportedly Training With The Judgment Day Member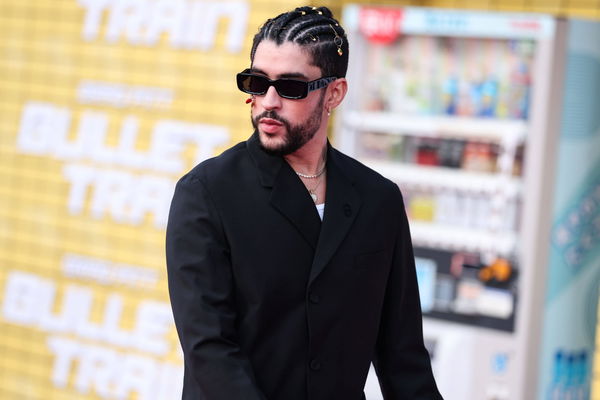 WWE has had a connection with pop culture going way back to the first WrestleMania. There have been several appearances by many stars and artists from different fields in WWE. Puerto Rican rapper Bad Bunny has been one of the recent and popular hip-hop artists to appear for the company. The singer left his mark on fans as he wrestled at WrestleMania 37 and put on an impressive performance. And now he is rumored to once again be a part of the Show of Shows in California this year.
For the unknown, Bad Bunny has been a WWE fan forever. The rapper wanted to wrestle ever since he was a kid. Although he was first offered other positions in the promotion, Bunny refused it all to wrestle.
Bad Bunny's upcoming WWE appearance
ADVERTISEMENT
Article continues below this ad
Not a lot of fans know that the rapper is all set to show up as the host of WrestleMania Backlash taking place in May of this year. However, new reports suggest that fans may not have to wait for all that long to see him in WWE.
A celebrity is always a good attraction for popular events like WrestleMania. They could boost ticket sales and interest with their surprise cameos and also can hook the audience for the rest of the year in all the events and ultimately benefit the company. WWE is likely to cash in on this opportunity.
Read more:- "She Has a Type, They Look Just Alike": Kendall Jenner Spotted With $20 Million Rapper Has Fans Investigating Devin Booker Similarities
It is being reported that Bunny will show up at WrestleMania 39 before his appearance at Backlash. According to the sources, he is currently training with Damian Priest and Jamie Noble. It is to be noted that The Judgement Day member Priest was Bunny's tag team partner in his first WrestleMania appearance in 2021 when they beat The Miz and John Morrison.
ADVERTISEMENT
Article continues below this ad
Although Bunny could very well be training to wrestle at the Backlash event, there is a possibility of him making a surprise appearance at WrestleMania Hollywood.
There can only be rumors regarding who he will go up against. Nothing is yet confirmed regarding his 'Mania status. However, there is also speculation that Priest might face him as an opponent since the Árcher of Infamy has turned heel with The Judgement Day and a feud with Bunny rather than an alliance will make more sense.
Watch this story:- From Snoop Dogg to Bad Bunny – Hiphop artists who have appeared in WWE
ADVERTISEMENT
Article continues below this ad
Do you want to see Bad Bunny wrestle at this year's WrestleMania? Let us know in the comments.
Edited By: Sherjeel Malik