Barbed Wire Bat from Ric Flair and Mick Foley's Epic WWE SummerSlam 2006 Match Sold for $20,000
Published 09/01/2021, 2:12 AM EDT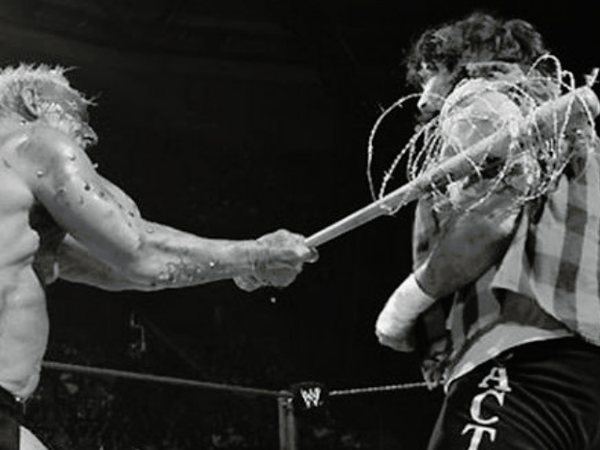 ---
---
Ric Flair and Mick Foley had a blood-filled gory match back in SummerSlam 2006, and it was an "I Quit" match. During that match, Flair used a bat wrapped with barbed wire to brutally maul Foley's face. That bat has now been sold in an auction!
ADVERTISEMENT
Article continues below this ad
According to news, the bat was at Goldin Auctions where it was sold for $19,680 with the bid started at $3,500 after being bid on 17 times.
The bat is an Alex Rodriguez model, Louisville Slugger C271. It's the original bat as it comes with a letter of authenticity from WWE itself.
ADVERTISEMENT
Article continues below this ad
Considering how brutal the match was, the barbed wire wrapped bat played an exceptionally crucial role in the match. Therefore, it's not completely shocking that it raked in nearly twenty thousand dollars at the auction.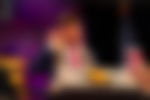 Ric Flair is not working with WWE anymore
In early August, WWE released Ric Flair. Initially, the news claimed that The Nature Boy requested for the release, however, further news confirmed that Vince McMahon decided to release Flair after he expressed displeasure about Charlotte Flair's storyline.
He recently returned to NWA at their 73rd PPV, and addressed Vince McMahon and Triple H. Usually, former Superstars take to insulting and taking shots at WWE and Vince McMahon.
Watch This Story: The Greatest Moments Wins Of WWE Legend John Cena Part 2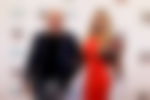 Now, there could be a reason why he did not take any shots at WWE. It's been reported that he does not speak ill of WWE because he doesn't want to risk Charlotte Flair's career.
ADVERTISEMENT
Article continues below this ad
The last time Ric Flair was working with WWE, he was in a storyline involving Lacey Evans and Charlotte Flair. Unfortunately, both Ric Flair and Charlotte Flair expressed being uncomfortable with it.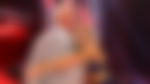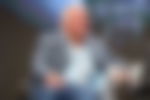 ADVERTISEMENT
Article continues below this ad
The storyline featured The Nature Boy in a relationship with young Lacey Evans. Not only that, it showed him to be the father of his unborn child. The overall story wasn't sitting well with either of The Flairs.
The storyline got cancelled when Lacey Evans had to leave to prepare for motherhood!