Batista's Army of the Dead Movie Earns Huge Acclaim by WWE Fans on Release
Published 05/23/2021, 7:29 AM EDT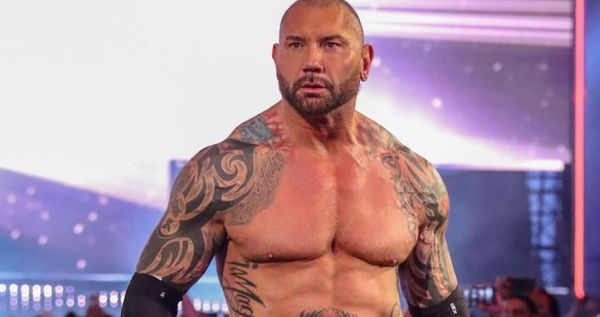 ---
---
Former WWE Superstar Batista has become a very successful movie star. From playing Drax the Destroyer to starring in a James Bond movie, he's quickly becoming a household name in Hollywood. However, how did the WWE Universe react to his recent Netflix movie, Army of the Dead?
ADVERTISEMENT
Article continues below this ad
Reviews for Batista in Army of the Dead?
ADVERTISEMENT
Article continues below this ad
Army of the Dead is not your typical zombie movie. A group of mercenaries try to survive a zombie outbreak in Las Vegas and go on an entertaining zombie massacre.
It solidified Batista's position in Hollywood as a legitimate movie star, and some fan groups absolutely loved it.
@DaveBautista acting his socks off in Army Of The Dead on Netflix. He's rapidly becoming my favourite ex-westler turned acting legend. Perfect for the role. Funny, touching, charming and above all brilliant. Might not win an Oscar, but superb all the same

— Brynstero0 (@Bryn_Pritchard) May 23, 2021
@DaveBautista Just watched army of the dead. For a zombie film and I don't do zombie films, I thought it was really good but why did you have to get bitten. It was a nice touch with your daughter that in the end, she had to do the same thing you did with her mother. Great film 👍

— Clint Turner (@clint1472) May 23, 2021
@DaveBautista after seeing you in Army of the dead which is brilliant by the way. You would be perfect to play Marcus Fenix in a Gears movie fighting hordes of locust.

— hurtwoolfy (@LiamWoolford) May 23, 2021
With fellow WWE legends Dwayne Johnson and John Cena entering the DC Universe, this was a monumental step for the Animal. Many fans even claimed this could be a sign of things to come for the former World Champion.
Batista is already an established part of the Marvel Cinematic Universe, and this is just another notch on his cap.
Who's watched that Army of The Dead film on Netflix? I can't ever watch a movie with a Batista in it again, he is such a mess

— Lippy (@LickshotLippy) May 23, 2021
Army of the dead is nice but Batista will never replace The Rock

— BECKHAM OMNYAMA🐐 (@BeckhamOmnyama) May 23, 2021
The army of the dead was a complete waste of my time and data….3/10

Okay okay, maybe 2.5/10… cos I was tired at some point…

Batista allowed Kate to follow him to zombie land knowing she's def gon look for her friends…risky

batista is boring for a lead actor anyway

— Chimera (@Jero_obem) May 23, 2021
Some fans weren't too happy with Batista's performance or the movie. However, this won't stop the Animal from putting on stellar performances on the big screen and entertaining legions of fans. With his upcoming movies Dune and Thor, big things are written in the stars for him.
The Animal's Hollywood career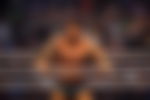 Batista's movie debut came in 2006 in Relative Strangers, but he landed bigger roles with the Wrong Side of Town, House of the Rising Sun and the third installment in the Scorpion King franchise. However, he became a household name when he starred in Riddick alongside Vin Diesel and The Man with the Iron Fists, along with Russell Crowe and Lucy Liu.
In 2014, Batista broke through the ceiling by starring in Marvel's Guardians of the Galaxy. His role as Drax the Destroyer made him one of the most entertaining characters in the franchise and even launched him into the Avengers franchise.
ADVERTISEMENT
Article continues below this ad
He has now starred in the biggest movie franchise in the world, and alongside some of its biggest names, from Chris Hemsworth to Robert Downey Jr. and Scarlett Johansson.
Also in the Animal's list of movies are two movies with huge historical significance. He starred alongside Daniel Craig in Spectre, the 24th installment in the James Bond series.
He also starred in Blade Runner 2049, the sequel to Ridley Scott's 1982 cult classic. His buddy cop movie, Stuber with Kumail Nanjiani, also received critical acclaim and fan appreciation.
ADVERTISEMENT
Article continues below this ad