Former WWE Champion Dave Bautista aims to Stun the Fans With His New Role
Published 08/11/2020, 10:33 AM EDT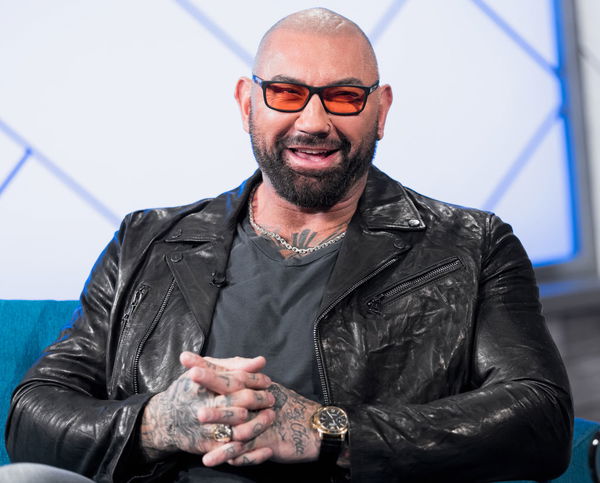 ---
---
In a recent interview, WWE legend Dave Bautista (Batista) spoke about the serious restrictions he had to face as he transitioned into the Hollywood phase of his career. The former WWE Superstar highlighted the difficulties he overcame to completely disassociate from the tag of an ex-wrestler.
ADVERTISEMENT
Article continues below this ad
Bautista called it on his full-time career at WWE over a decade ago. Even though he did make a couple of isolated returns over the years, he has been fully focused on his acting career.
ADVERTISEMENT
Article continues below this ad
"The Animal" admitted to having a hard time at auditions, as most people saw him as an ex-wrestler. This prevented them from seeing his raw and emotional side. All they saw instead was an enforcer, an action-guy.
"That was always my challenge in wrestling, too. It was hard for people to feel empathy or sympathy when I looked so strong and muscular that I shouldn't be in any kind of jeopardy," explains Bautista. "That was a challenge, and it's even more so with acting. People see you typically in an action role and nothing else. I'm seeking to prove them wrong."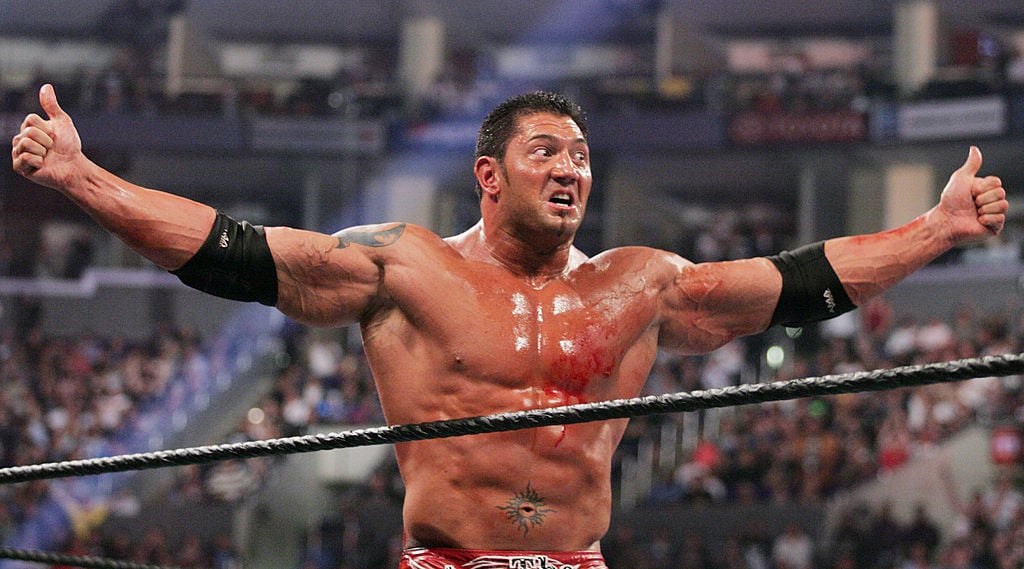 Dave Bautista has finally lost the ex-wrestler tag
Bautista has finally been able to break his chains off when he got the role of Drax the Destroyer in The Guardians Of the Galaxy movies. His acting in it has been simply brilliant and he has played a very good role in all of the movies. 
Dave Bautista has now come through and has left 'Batista' far behind him. He managed to land a breakthrough role in the movie Blade Runner 2049 which established him as an actor by himself.
"The small role I had in [2017 film] Blade Runner 2049, that's the role that opened up so many doors for me as a performer," says Bautista. "It helped strip away my physical appearance and offered me opportunities that relied on my acting."
Bautista has a familiar yet perfect role for his next appearance
Now it seems that Bautista has struck another goldmine with his latest job- Room 104. Although his role is that of a retired professional wrestler, Bautista took it as it was far more emotional and deep than he had thought. 
"I read the script and I was blown away. It wasn't what I thought it was. It was deep and rich and emotional," says Bautista.
He would have to show the various personal crises the character goes through and the trauma as well as the persistent pain. This movie is highly anticipated by many people and is set to be a big hit.
"I would like to invite people to tune in just because I want them to see a different side of me," says Bautista. "I said I wasn't leaving pro wrestling to be a movie star, I left to be an actor, I still want to prove that. And I think this will help my case."
ADVERTISEMENT
Article continues below this ad
"This was the opportunity I was waiting for. I've been searching for a role like this for a long time," concludes Bautista.
ADVERTISEMENT
Article continues below this ad
Most of his fans will surely watch this series, now that we have a brief idea of what it's going to be about. Bautista is all set to make yet another breakthrough in his acting career through this film.
Source: Sports Illustrated