Bayley Puts Sasha Banks in the Mt. Rushmore of Women in Pro Wrestling on the Latest Broken Skull Sessions
Published 01/08/2021, 8:28 AM EST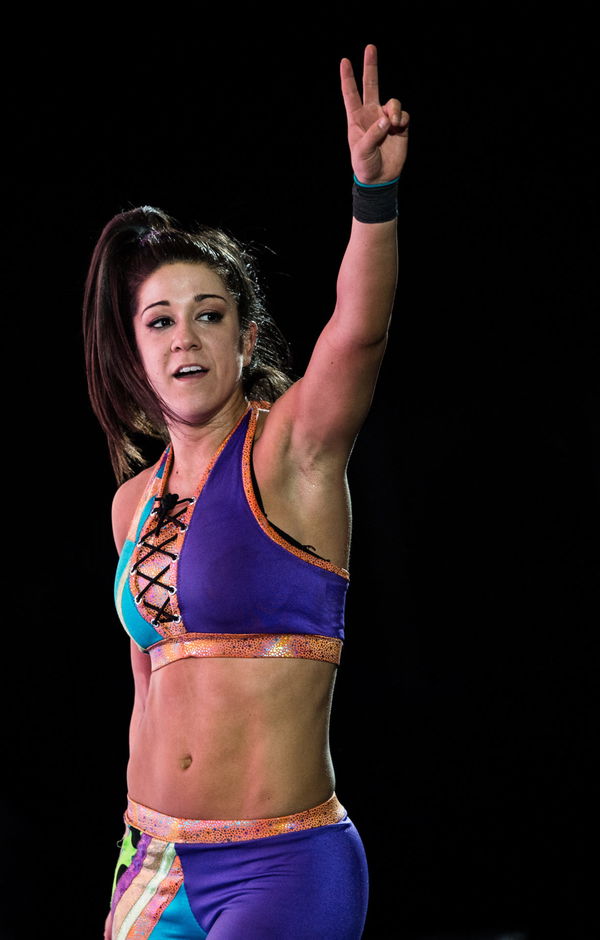 ---
---
Every time we see Stone Cold Steve Austin on our screens, we know it's going to be a great night. With that being said, fans were treated to some amazing news recently. The Broken Skull Sessions from Stone Cold are back, and his first guest was none other than WWE Champion Drew McIntyre. In some more exciting news, his next guest is going to be the 'Role Model' Bayley.
ADVERTISEMENT
Article continues below this ad
Bayley names her Mt. Rushmore of Women in wrestling
To generate excitement for the upcoming episode of Stone Cold's Broken Skull Sessions, WWE recently uploaded a clip of the legend's conversation with Bayley. In the video, Stone Cold asks Bayley to name her Mt. Rushmore of women in sports entertainment/wrestling. Bayley instantly asks SCSA if she can put her name in there, and Austin said she definitely can!
ADVERTISEMENT
Article continues below this ad
Bayley said, "First of all, we'll put me in there, next to me, and a little bit behind me we'll do Sasha Banks for the obvious reasons. I'll be ahead of her though, she could be like in the back."
Revealing the final two names, she said, "I'll go with Lita because she's the one who made me realize I can do it." She continued, "Man, there's so many you can put in there. I want to say, Chyna. Cause she was so different and brought so much more to the table."
Decoding Bayley's Mt. Rushmore
Honestly, that's a nice Mt. Rushmore of women. Bayley is the first-ever Women's Grand Slam Champion in WWE history while Sasha Banks is the 3rd Women's Grand Slam Champion in WWE. We all have seen the exceptional matches these two women have put forward for the fans, and it makes sense for them to be there.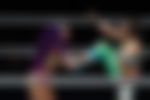 Now that we've talked about Sasha and Bayley, how could we miss the other two legends the 'Role Model' named in her Mt. Rushmore – Lita and Chyna. Talking about Lita first, the 'Extreme Diva' really brought women on the roadmap along with Trish Stratus.
ADVERTISEMENT
Article continues below this ad
WWE Hall of Famer Lita won the Women's Championship four times in her career and achieved great success. Her matches and moveset were ahead of their time. One can imagine if Lita would've got the same platform the women in WWE get today, the sky wouldn't have been the limit!
Chyna was in all sense the '9th Wonder of the World.' Her stature was so intimidating that even men thought twice before squaring off with her. Chyna was the first woman to hold the Intercontinental Championship, and it is a record that she holds to this date.
ADVERTISEMENT
Article continues below this ad
In an age where women weren't really portrayed as athletes, Chyna won a singles championship in the men's division! Bayley's Mt. Rushmore is truly great and we agree that this was a wonderful choice from the 'Role Model.'