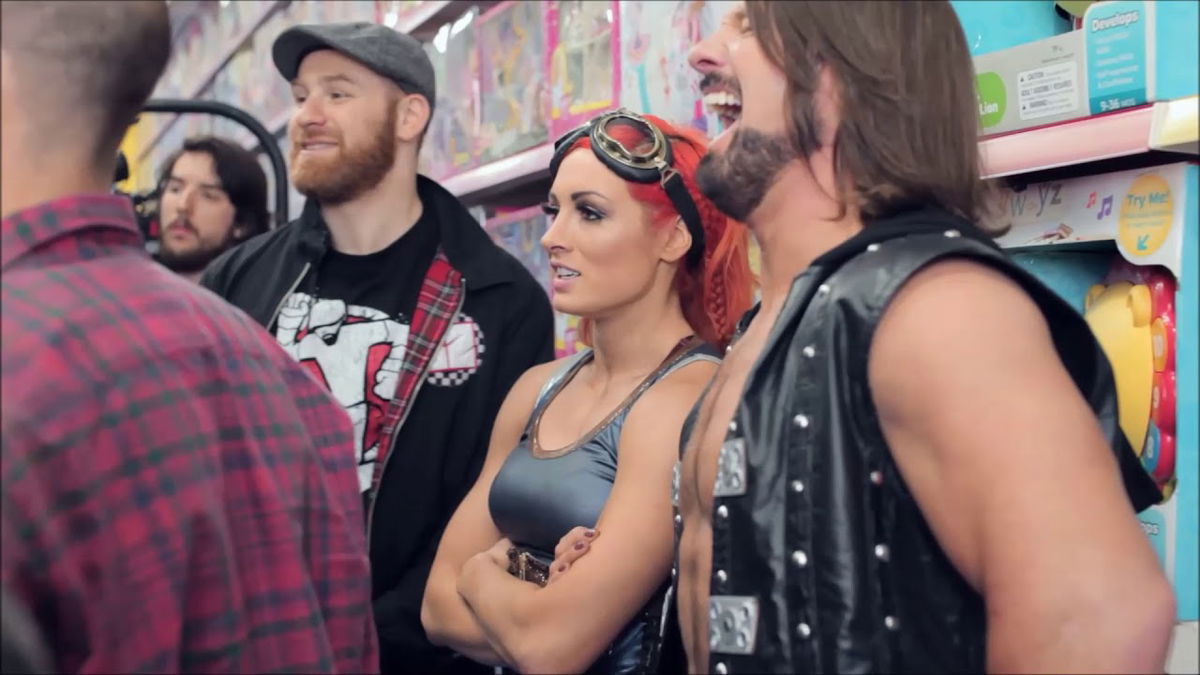 WWE Superstar Becky Lynch and a few other Superstars recently revealed whose theme song they would make an entrance to. Her answer was interesting, to say the least. A few other WWE performers also gave in their opinions. 
.@BeckyLynchWWE coming out to @AJStylesOrg's theme music? That would be PHENOMENAL. #WWEPopQuestion pic.twitter.com/N2WDGk5gVr

— WWE (@WWE) May 30, 2020
Also Read: Becky Lynch Gives An Update On Her Future In WWE After Pregnancy
Becky Lynch likes AJ Styles' theme music
The Superstar was asked if she could have another superstar's theme music, which one she would choose. Becky 'The Man' Lynch stated in the interview that she really liked AJ Styles' theme music.
The song, which features the Southern Rap duo CFO$, was made specifically for Styles on his entry into the WWE. CFO$ are signed to the WWE Music Group record label and are tasked with coming up with theme songs for Superstars to walk out to.
The track, aptly named 'Phenomenal' is a rap song, featuring some appropriate lyrics. Lynch also knew of a few lyrics in the song.
"Any other song?…. I'm a big fan of AJ Styles' theme song, so might be that one. 'Just a Southern boy, with a Southern twang…Ain't nobody breaking this redneck'. Yeah. But… I'm not a redneck. Not that there's something wrong with…let's just cut all of this. Cut it," the Superstar said to the camera, awkwardly.
The Miz also weighed in on his favorite theme song. His answer was quite different though. He said, "Uhhh. What would I pick? I like MY music, like what's wrong with MY music. 'I came to play', like they literally play it at every sporting event, to get people ready to go. So people use my music. So, my music's the best." 
Liv Morgan revealed her favorite. "I like Bianca Belaire's. Hers is a vibe you know," Morgan stated. NXT Women's Champion Charlotte also disclosed which Superstar's music she would want to walk out to. "Paige's. 100%. So dark and badass. And mine's so bouncy and remixed." 
Paige's music is a hard rock track called 'Stars in The Night', whereas Charlotte's theme song 'Recognition' is a remix of the classical piece 'Also Sprach Zarathustra'. Fit for a queen, indeed.