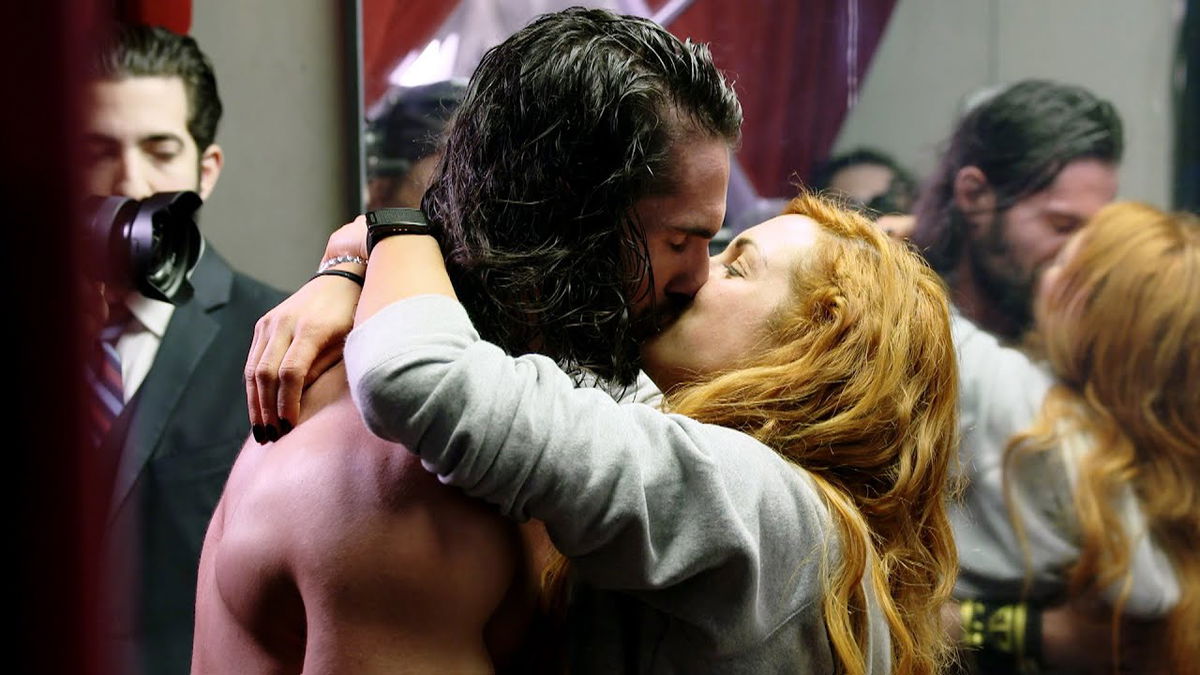 WWE Superstar and the 'Monday Night Messiah', Seth Rollins, took to Instagram and posted a heartwarming picture of his wife Becky Lynch moments after the pregnancy news. In the caption, he wrote, "I took this a few moments after we got the best news of our lives and I don't think I could have captured anything more beautiful. I can't put into words how much it means to me. Thank you all so much for your support over the last couple of days. The outpouring of love really has lifted us even higher than we've already been. December can't come soon enough!!"
Seth Rollins and Becky's future in the WWE.
While Becky made a heartwarming announcement on Monday Night and relinquished her championship to Asuka, Seth had a completely different Raw. The Monday Night Messiah seems to have become more sadistic. When Rey Mysterio congratulated him, he just walked away. During his Monday Night Raw match with Murphy against Aleister Black and Rey Mysterio, he didn't do anything until the end.
At the end of the match, he grabbed Mysterio's leg and then attacked his eye. He later blinded Mysterio by putting his right eye through the steel steps. However, it seemed like his own actions shocked him. He seemed to have lost his senses, and could not believe what he had just done.
Seth Rollins was not happy with the storyline. He was angry at the WWE management for putting him through it all. He had just received a piece of heartwarming news, but now it seems that the  'Character' Seth would not even have a chance to show his affection.
WWE seems to have big plans for him and it seems that he would be feuding with Rey Mysterio if the latter is still fine after being so close to losing one of his eyes on RAW.