Becky Lynch Never Thought Vince McMahon Would Ever Turn Her Heel in WWE
Published 10/11/2021, 2:29 PM EDT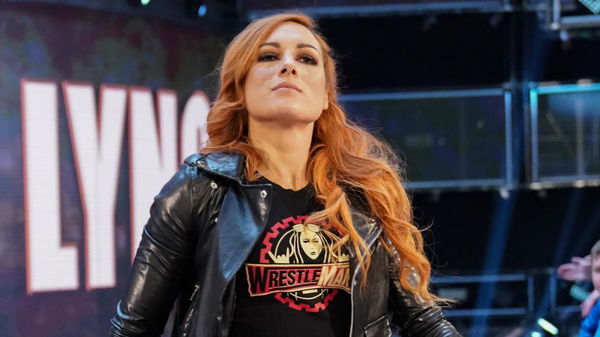 Vince McMahon has always had a keen eye for talents. He knew exactly when to turn a superstar heel or babyface. However, WWE SmackDown Women's Champion Becky Lynch had other thoughts.
ADVERTISEMENT
Article continues below this ad
She believed that Vince McMahon would never turn her heel. But lo-and-behold! The Man is a top heel in the company now. Her return at SummerSlam this year, when she flattened Bianca Belair for the title, marked her heel turn.
Talking to Ryan Satin on his "Out of Character" podcast, Becky revealed what she was thinking before her big comeback at SummerSlam. Lynch revealed how she was thinking about new ideas to incorporate into her character.
ADVERTISEMENT
Article continues below this ad
"I love talking shop. I think two of us [she and Seth Rollins] are always talking shop you know. And so look, that's the thing when you're in the business. It's just in your veins and you never stop it. And so you're always thinking of what would be cool, what would be interesting, what would be you know, what would get under people's skin."
"And so I was always thinking of what it would be like, what would my comeback be like, what would I do when I came back? 'Vince is never gonna want me as a heel, so what does this new baby-face look like?' Then they told me I was gonna be a heel!" 
Watch This Story – Roman Reigns Appears, Bianca Belair Destroys Sasha Banks & Becky Lynch: Best Moments From WWE SmackDown (Oct. 8, 2021)
The new heel Becky Lynch is also getting over with the fans. As a WWE superstar, there is nothing more rewarding than the fans accepting you like both heel and baby-face.
Not many superstars can pull this off. But The Man is not like others, she is built differently.
Becky Lynch picking a fight with WWE Hall of Famer
This new version of The Man is simply unreal. Recently on Twitter, the WWE SmackDown Women's Champion took a shot at WWE Hall of Famer Lita. Becky openly offered to break Lita's arm if she liked.
ADVERTISEMENT
Article continues below this ad
What do you think? Is this a hint at a future feud? Comment down below and let us know!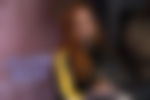 The babyface Becky was one of the top faces in the company. And when she returned at SummerSlam, the fans thought the same Becky had come back. However, little did they know a new version of 'The Man' was here.
ADVERTISEMENT
Article continues below this ad
Just like Roman Reigns' heel turn got the fans excited, Becky's heel turn also got them feeling the same. Now the champ has to defend her title at Crown Jewel against Sasha Banks and Bianca Belair. Can this new version of The Man retain her title? Or will she lose it? Let us know in the comments down below!