'Been Calling Him Handsome For 15 Years': Michelle McCool Devastated After Husband The Undertaker's Close Friend, Tim White, Passes Away
Published 06/20/2022, 8:00 AM EDT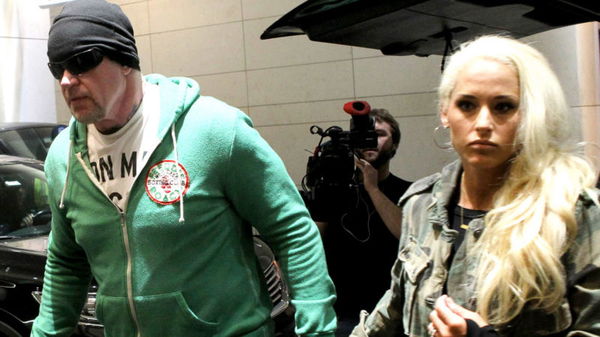 One of the pioneers in the Divas era and The Undertaker's wife, Michelle McCool, expressed her condolence for the late great referee of WWE, Tim White. White had been with the company for 24 years. Being the referee, he also managed Andre the Giant during his matches.
ADVERTISEMENT
Article continues below this ad
Tim White was an influential figure in the early days of WWE SmackDown, where he was one of the producers. He was also in a series of recorded skits with Josh Mathews in 2006. WWE later released him in 2009. Moreover, his referee career ended following two injuries in a match between Triple H and Chris Jericho at Armageddon and Chris Jericho and Christian at WrestleMania XX.
ADVERTISEMENT
Article continues below this ad
Michelle McCool on Tim White's demise
McCool captioned the post, "Heartbroken 💔 Tim White….Easily one of my favorite humans inside & outside of the business. I've been calling him "Handsome" for 15 years & loved the reaction it got every single time. Always smiling, always the best hugs…..simply the best!!!! I will truly miss you Handsome! 💔"
 

View this post on Instagram

 
Many significant women in WWE commented on the post, including Torrie Wilson, Brie Bella, Natalya, and Charlotte Flair, among others. The post was heartfelt, and it featured two pictures of Tim White. One was from his referee days and the other from his recorded set with Josh Mathews.
The 'All-American' Diva
Michelle McCool was the biggest woman superstar in wrestling, just before retiring in 2010. The wrestling fandom always remembers her fondly for her fights with Natalya, Beth Phoenix, and Kelly Kelly. But nothing comes close to her friendship and rivalry with the only dual champion of the WWE Divas Championship, Layla.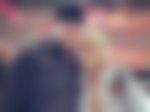 ADVERTISEMENT
Article continues below this ad
The WWE universe coined the term 'LayCool' to refer to the tag team of Layla and Michelle McCool. Not only that, but they were inseparable since 2009.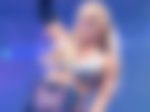 More notably, the pair won the Divas Championship in a handicap match from Beth phoenix and were called the co-champions. The pair would then go on to split the championships.
ADVERTISEMENT
Article continues below this ad
WATCH THIS STORY: Becky Lynch, Charlotte Flair, and More: The Most Decorated Women's Wrestlers in WWE
It is unfortunate that in 2022, when the Women's Tag Team Championships are present, LayCool won't be holding it high as they were originally planned to do, back in 2010. Tell us about your favorite moments of these superstars over the years in the comments below.