Best Counter to RKO? Watch When Mark Henry Destroyed Randy Orton to Win the WWE World Heavyweight Championship
Published 02/25/2021, 11:12 PM EST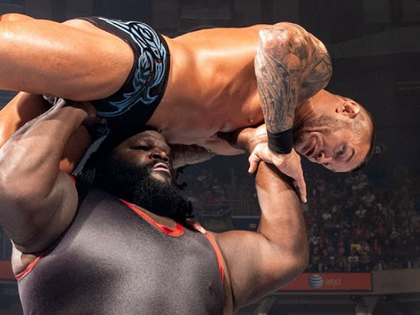 ---
---
Mark Henry defeated Randy Orton at WWE Night of Champions 2011 to secure his first World Heavyweight Championship title.
ADVERTISEMENT
Article continues below this ad
While the win was huge for him considering he secured the big belt, the match gained popularity because of a different reason. Mark Henry successfully countered Randy Orton's RKO and reversed it to hurt Orton instead.
Henry stopped the RKO and threw him on the ring floor. The impact made Orton stagger while he tried to walk back to Henry. The behemoth seized that opportunity and slammed the already injured 'Viper' against the floor before securing the victory via pinfall.
ADVERTISEMENT
Article continues below this ad
Some individuals in the arena weren't happy with the outcome at all. While some booed him, others looked at him with admiration.
The feud between Randy Orton and Mark Henry
2011 was a trophy year for both Randy Orton and Mark Henry. While 'The Legend Killer' was capturing titles, defeating the likes of Christian and CM Punk, and impressing the WWE Universe, little did he know a storm was heading his way.
The World's Strongest Man arrived on SmackDown and started defeating Superstars such as Kane, Big Show, and Sheamus. He rose through the ranks and landed a spot for himself in the 20 man battle royal that would decide the number one contender for the Heavyweight Championship.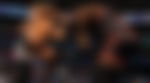 Of course, he emerged victorious and unleashed hell upon Orton in the title match.
The match required Orton to put in everything he had, and yet, he couldn't put a scratch on Mark Henry. Maybe fans didn't like the match because of the way it ended; however, it was a career-defining one for the 'World's Strongest Man.'
Randy Orton and Mark Henry came face to face at Hell in a Cell after a few weeks. Unfortunately for Orton, Henry destroyed him in an even more devastating fashion.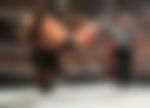 Mark Henry ended the feud with Orton and started his now-iconic rivalry with Big Show for the Heavyweight Championship title.
The Viper's current rivalry
Currently, Randy Orton is in a storyline with Alexa Bliss and The Fiend. As of now, Bliss is tormenting Orton since the time he lit The Fiend on fire.
ADVERTISEMENT
Article continues below this ad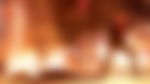 Popular predictions are that The Fiend will return soon, and it might lead to a match between Orton and him at the upcoming WrestleMania.
ADVERTISEMENT
Article continues below this ad
Do you think Randy Orton should fight The Fiend at WrestleMania? Let us know in the comments below.