Beth Phoenix Cannot Fathom the Similarities Between a Young Edge and Their Daughter
Published 10/22/2021, 1:36 PM EDT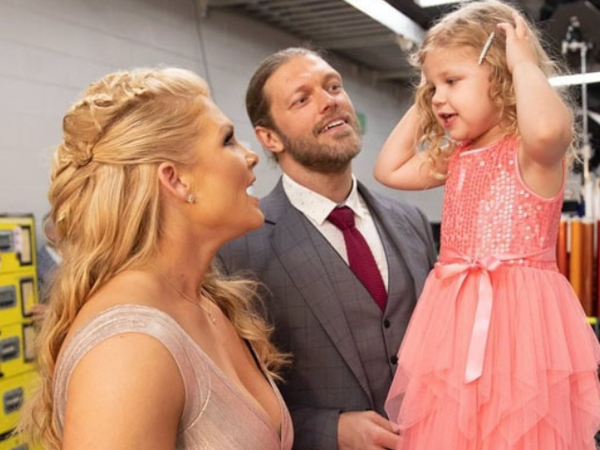 An old video of Edge surfaced where he asked former WWF Champion Bret Hart about how to get signed to WWF, and how long to wait, and the overall process. In the video, Edge is only 19 years old, and just a young man with huge dreams.
ADVERTISEMENT
Article continues below this ad
Edge's wife, Beth Phoenix, reacted to the video, and revealed that their daughter, Lyric, looks more like him than her.
Considering its young Edge in the video, the similarities in features between him and his daughter are more clearly visible than what it is currently.
ADVERTISEMENT
Article continues below this ad
While, of course, Lyric still shares similar features with her father, it's probably better understood when one sees what The Rated-R Superstar looked like when he was younger.
Seth Rollins recently put Edge's daughters in danger
It sounds scary, it was scary. Especially for the father.
Prior to Crown Jewel 2021, The Drip God scared The Rated-R Superstar when he broke into his home. Edge hurriedly called up his home to warn his wife and daughters about Rollins being in the house.
Watch This Story: Roman Reigns Puts Down Brock Lesnar, Becky Lynch Retains: Best Moments From WWE Crown Jewel 2021
It was one of the most scared he had been throughout the entire rivalry with Seth Rollins. In fact, Rollins had pushed The Rated-R Superstar to the point where he embraced his inner darkness and started enjoying it.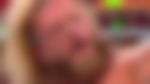 And, it was this Dark Prince whom Rollins managed to shake from the core.
Edge destroyed Seth Rollins at Crown Jewel 2021
The Rated-R Superstar and The Drip God engaged in a brutal battle at Crown Jewel 2021. They used every weapon available under the ring, inside the steel cage.
ADVERTISEMENT
Article continues below this ad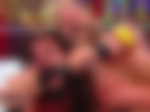 However, Edge's victory was ironic. It was him who curb stomped Seth Rollins to secure the victory. If for nothing else, The Hall of Famer needed the victory to show Rollins, he can't endanger his family and not pay for it.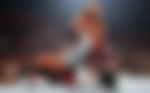 ADVERTISEMENT
Article continues below this ad
It seems like Edge's rivalry with Rollins has finally come to an end. But, both of them are moving to WWE Raw, and it's possible the rivalry will follow them.
As of now, it's difficult to assume Crown Jewel 2021 was the last of Edge vs Seth Rollins, a rivalry which started in 2014.