Bianca Belair and Sasha Banks' WWE SummerSlam Match in Jeopardy!
Published 08/17/2021, 11:25 AM EDT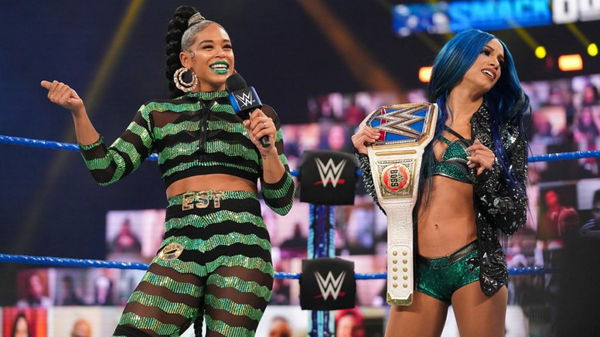 ---
---
The WWE SmackDown Women's Champion Bianca Belair and her challenger Sasha Banks have missed a WWE live event for the second night in a row.
ADVERTISEMENT
Article continues below this ad
Both the wrestlers missed their presence on Sunday's live event show in Columbia, South Carolina. Prior to this, the two stalwarts of the women's division missed the event at Charlotte, North Carolina, on Saturday.
For now, WWE has not given information on why they were pulled from events because apparently, the situation is "serious enough" to put their SummerSlam match on hold.
ADVERTISEMENT
Article continues below this ad
According to PWInsider, there is "concern" within WWE that the match could be taken off the card for SummerSlam. Following is a snippet of the report from PWInsider.
"PWInsider.com has spoken with several sources inside the company who expressed concern their announced match will not take place at SummerSlam this weekend, but there is nothing confirmed in that regard."
Management pulled Banks and Belair from the live event because of 'unforeseen circumstances'. This immediately caused some fans to panic, as SummerSlam is just 'round the corner.
Their match at SummerSlam is a rematch from WrestleMania 37 where both the wrestlers put a stellar performance and closed the event; however, Sasha lost the SmackDown Women's title that night.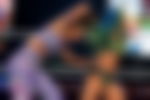 Sasha Banks says she is ready to become the champion again at SummerSlam
In a recent interview with Brandon F. Walker of Rasslin' podcast, the former six times WWE Women's Champion Sasha Banks seemed pretty confident about beating the current champion,
ADVERTISEMENT
Article continues below this ad
She even stated that she thinks this year's SummerSlam PPV will be much bigger than WrestleMania. Banks claims fans will get the ultimate showdown between the two.
"I actually think that this SummerSlam might be bigger than WrestleMania. It feels like it's going to be bigger than WrestleMania. I'm counting down the days and it's really creeping up on me. But I am so ecstatic to be back with fans." [h/t: WrestlingInc]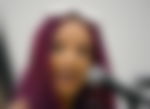 "There's nothing like their energy. So I think this crowd is going to be bigger attendance than WrestleMania, which already makes me, it lights a fire in my heart. But yeah, I'm really looking forward to SummerSlam on August 21. And I cannot wait to be SmackDown Women's Champion again."
ADVERTISEMENT
Article continues below this ad