Bianca Belair Reveals Bullies Called Her 'Man-Ish' for Being Muscular and Athletic
Published 06/05/2021, 7:45 AM EDT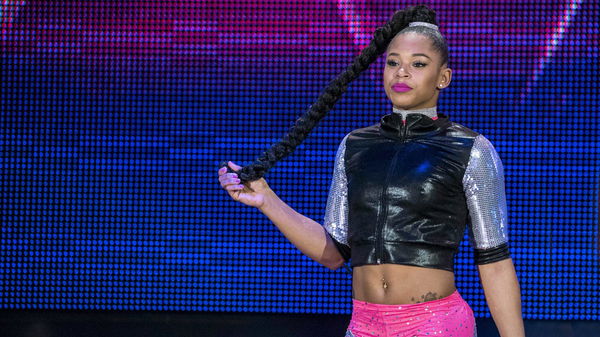 ---
---
When Superstars get real about their past, fans get a deeper insight into their off-screen personas. It's a moment where the fans truly connect with the pro-wrestlers. This is what happened when Bianca Belair revealed a truth about her past, and how it's affected her life.
ADVERTISEMENT
Article continues below this ad
During WWE SmackDown: May 4, 2021, Bianca Belair cut a promo where she laid out a new challenge for Bayley. However, prior to issuing a challenge to 'The Role Model,' the SmackDown Women's Champion had something to share with everyone.
She revealed that she had been bullied as a child for being too athletic and muscular. Therefore, Bayley's attempt at keeping her down will not work because she has faced bullies before and has overcome each situation with power.
ADVERTISEMENT
Article continues below this ad
"What is so funny? But you know what? I'll admit it. That laugh is actually getting to me, which is getting to me more than I thought it would, which is actually funny, because do you really think Bayley is the first person who has ever tried me? Girl! People have been trying to keep me down since I was three ft. tall, people out there trying to make me trick myself to soothe their insecurities… people trying to play mind games with me, people trying to make me second guess myself or I would hear people say 'Bianca, you're doing too much. Bianca you're a show off'. Oh and let me not forget when people used to call me manish because I was muscular and athletic."
Now, Bayley took the disrespect a step further and laughed at her. The EST of WWE couldn't allow this disrespect and issued a challenge for Hell in a Cell. Bayley accepted.
It's not shocking that Bayley accepted the challenge. She is the longest reigning WWE SmackDown Women's Champion and will do whatever it takes to revive her former glory.
Bayley and Bianca Belair clashed at WrestleMania Backlash
After beating Sasha Banks at WrestleMania 37, The EST of WWE was searching for her next opponent. She didn't have to search for long since Bayley was ready to clash again.
She cut promos and segments where she called out Belair. Finally, WWE booked Belair against Bayley for WrestleMania Backlash. The match could have gone either way, but Belair kept the title after defeating Bayley, and she used her hair as a weapon!
WATCH: Bianca Belair Uses her Hair to Defeat Bayley at WWE WrestleMania Backlash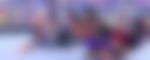 Circling back to Belair's challenge for Hell in a Cell, will Bayley win?
It's possible Bianca Belair will retain the title at Hell in a Cell. One reason for this is that she is yet to have her rematch with Sasha Banks.
ADVERTISEMENT
Article continues below this ad
If she has it before Hell in a Cell, it's a different story. However, if she doesn't, WWE might keep Belair as champion until that point.
Furthermore, WWE is restarting the tours. Belair has become a fan favourite, and keeping her as champion will work well in pulling the crowd for the live shows.
Do you think Bianca Belair should win against Bayley at Hell in a Cell? Let us know in the comments below.
ADVERTISEMENT
Article continues below this ad
Watch This Story: Best Moments From WrestleMania 37 Night 1