Long before he became the twerking, fun loving, fan favorite member of The New Day, Big E was the resident monster of NXT. Known back then as Big E Langston, he would embark upon a winning streak that saw him destroy everyone in his path.
A staple characteristic of his reign of terror was the way he would pin his opponents. Instead of going with the standard three count, he would insist that the referee count to five.
After a successful run with his stable, Big E is back in singles competition. In an exclusive interview with Bleacher Report, the Superstar was asked if the five count would be making a return.
Read more – "Your Time Is Coming" – Booker-T Gives His Prediction About WWE Superstar
"NXT didn't have the same amount of eyes on it, but that was also huge for my career," he said. "I don't get to the main roster if it wasn't for the five count and the way people connected with it, but it was so much fun. It allowed me to show some personality in a different way."
"If it was up to me, of course, I'd love the five count again and bring it back. That would be a lot of fun," he said. "It would definitely be different without a crowd. If I were you, I would keep my hopes low. I haven't had any conversations, it's out of my hands. I would love to do it, but don't hold your breath."
Big E was destined for superstardom in NXT
Big E originally started as a heel. The five count flowed naturally with his villainous tendencies, rubbing his opponent's nose to the ground.
However, the audience reacted positively to his character as well as the five count. NXT is famous for listening to its audiences and Big E was turned babyface.
After he took out much of the roster, there was only one man left – The NXT Champion Seth Rollins. The Architect had recently debuted on the main roster as part of The Shield and needed to drop his title.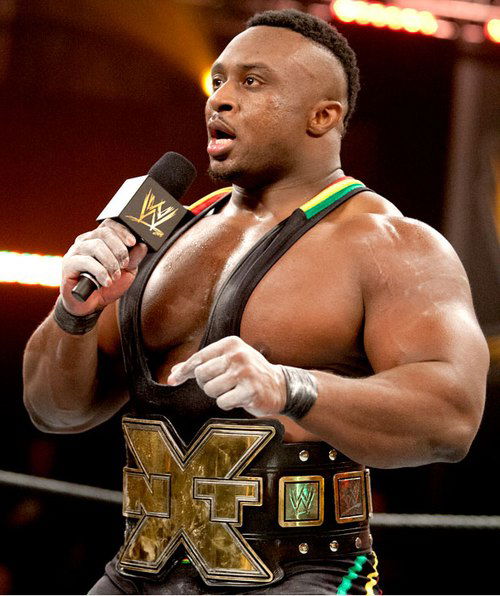 There was no one better than Big E to get the rub. Hence, Big E would win the title in a No Disqualification match.
Ultimately, he was defeated by Bo Dallas for the title. Contrary to all expectations, Big E's main roster run would be a dud, unlike his predecessor Seth Rollins.
That was until he became a part of The New Day along with Xavier Woods and Kofi Kingston. The rest, as they say, is history.
SOURCE: Bleacher Report