WWE Raw Results: Fans Lose Their Minds as Seth Rollins Wins Terrific Ladder Match
Published 10/26/2021, 1:46 AM EDT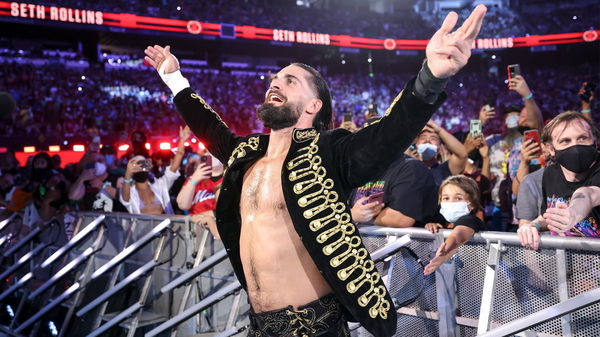 ---
---
The latest episode of Monday Night Raw saw four superstars challenging Big E for the WWE Championship. Seth Rollins, Kevin Owens, Rey Mysterio, and Finn Balor came out during the opening segment of the show to challenge him. Soon, Sonya Deville announced a ladders match between these four superstars to determine the #1 contender for the WWE Championship.
ADVERTISEMENT
Article continues below this ad
Ultimately, it was 'The Visionary of Drip' who came out on top after a terrific ladder match in the main event of Monday Night Raw. It has been a long time since Rollins got his hands on a championship. After having fought Edge in a classic match at the Crown Jewel PPV, he seems to be back in the title picture.
ADVERTISEMENT
Article continues below this ad
Fans quickly took to Twitter to reveal their feelings towards this brutal ladder match. There were different opinions from the WWE universe; while some claimed that it was predictable, others showed support for Rollins.
No cap, but it was predictable as shit lol

— 𝑺𝒉𝒂𝒎𝒐𝒏_(𝙀𝙭𝙘𝙞𝙩𝙚𝙙 𝘾𝙖𝙧𝙙𝙨 𝙁𝙖𝙣) (@shamon_x) October 26, 2021
Big E and Seth Rollins been having matches on the live event loops all summer so I kinda figured Seth was gonna win cause the live events is where they test future feuds

— ⬅️ Yamato Stan Account #Titans (5-2) ⁷✖️🏴‍☠️ (@NotBGeneus) October 26, 2021
Yep that's why the live events are better then Raw or SmackDown to see live. Plus they use live events to test out what we see on tv

— Andrew Kermish (@BoukenGreen) October 26, 2021
Rollins has been consistently putting out great matches since he go on smackdown last year and never got the chance to challenge Roman

— ᘿᘻᖇᖻS (@EmrysisEternal) October 26, 2021
Some fans were unhappy with Rollins' win, claiming that Owens deserved a chance and should have won the match.
You guys got so many talented people, Don't get me wrong Seth Rollins is nice and all but damn give Kevin Owens a chance to be Wwe Champion, let Cesaro have an opportunity Sheesh 🤦🏽‍♂️ it's always the same people. I miss the old days😕

— Ruben Mejia 🇭🇳 (@KiLL3R_GOD156) October 26, 2021
Great match but once again wrong winner. Kevin Owens should've won this tbh. Rollins doesn't deserve this opportunity. He lost at a major ppv so he should fall at the back of the line.

— ADITYA.Y.GUJARATHI (@Adi10_7) October 26, 2021
After the match, the WWE champion also came out to congratulate Rollins as he gets ready to face Rollins in the future. It will surely be a tough challenge for Big E.
Watch This Story: The Bloodiest Matches In WWE History – Part 2
Seth Rollins emerges victorious in a brutal ladder match on Raw
The ladder match was a brutal one as the superstars went all out at each other. Even though Kevin Owens was the one who suffered the most, he was also looking like the most likely to pick up the win. He kicked things off with a bang as he blasted Balor and Rollins with the help of a ladder.
Owens then claimed his dominance as he powerbombed Balor into a ladder in the middle of the ring. But things turned when Owens landed on a ladder after missing out on a Senton Atomico from the top rope. Later on, Balor backbody dropped Owens into the ladder while Seth lay under the ladder.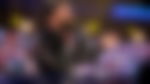 ADVERTISEMENT
Article continues below this ad
Owens got punished once again when Mysterio hit him with a 619 through the ladder outside the ring and followed it up with a seated senton through the ladder on Owens. But KO looked like a man on a mission tonight.
Towards the end, the match got even more brutal. First, Owens hit Mysterio with a Pop-Up Powerbomb to send him crashing through the table. Then, Rollins used all his experience and took out Owens as he performed a backbody drop to put Owens through the ladder.
This ladder was earlier set up by Finn Balor between the apron and the announce desk. Ultimately, it was Rollins who picked up the win after hitting Balor with The Stomp.
ADVERTISEMENT
Article continues below this ad
Finally, 'Monday Night Rollins' has what he wants, a date with the WWE Champion. But the major question here is, will he be able to dethrone Big E, or will he too succumb to the Big Ending?