"Big P***Y" – Mickie James Fires at WWE President Nick Khan
Published 08/24/2021, 8:15 AM EDT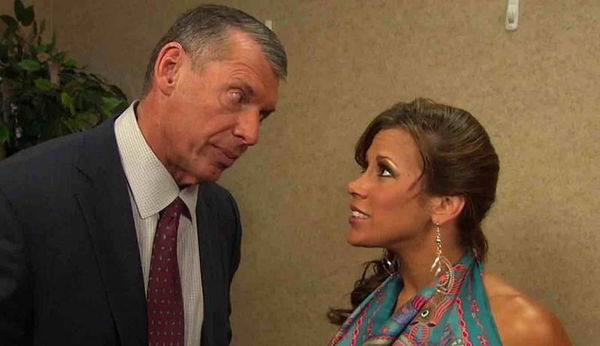 ---
---
WWE President Nick Khan did an interview where he revealed why WWE released several superstars in the last couple of days. However, recently released Superstars Mickie James got personal after Khan's comment about the releases.
ADVERTISEMENT
Article continues below this ad
When the interview clip about the releases surfaced, Mickie James took a shot at Nick Khan. She revealed this is the first time she is seeing him. She claimed that now that she knows who is responsible for the releases apart from Vince McMahon; it makes her feel much better [sarcasm, of course].
Additionally, James took a shot at Nick Khan's fashion, and she referenced "The Sopranos" when she did the same!
ADVERTISEMENT
Article continues below this ad
Oh… really?! This is him? This is the guy? Wow! Interesting. Well I think we feel all much better now. Also. Hey buddy, The Sopranos called. They want Big Pussy back. Does that move your needle? No?! Ok coolcoolcool https://t.co/JPx1Lx0t9U

— Mickie James~Aldis (@MickieJames) August 23, 2021
WWE released Mickie James because of budget cuts
The company released James on April 15th, 2021. Apparently, the reason WWE released her was because of budget cuts, but the company reported profits.
Therefore, several in the wrestling industry questioned the releases. Nobody was sure why the company was releasing talent if it was making profits, especially individuals like Mickie James, who had contributed significantly to move the women's industry forward.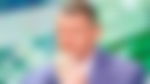 Nick Khan revealed WWE signed new talent
During the interview, Khan revealed that WWE's several authorities take part in the decision of releasing superstars. The reason the releases happen is that the company does not have a path forward with the former superstars.
However, lately the company had several individuals trying out for WWE, and the company signed several young talents from that event.
Now, Nick Khan clarified that the release of former Superstars and signing of new talent have no connection.
ADVERTISEMENT
Article continues below this ad
Watch This Story: Brock Lesnar, Becky Lynch Return, And More Grand Moments From SummerSlam 2021
WWE will face a backlash from the industry for releasing the Superstars for a good while in the future. One of the reasons the company claimed to be cutting superstars was budget cuts. Now, at the same time, top executives such as Vince McMahon, Stephanie McMahon, Triple H, and others have been making profits.
ADVERTISEMENT
Article continues below this ad
In such a case, it seems unreasonable to cut superstars from their contract. Nevertheless, WWE has stood by its decision and not reversed any of the releases, at least not on the matter of main roster releases.