Bill Goldberg Reveals His Massive Car Collection With Wife Wanda Goldberg
Published 04/06/2021, 12:45 PM EDT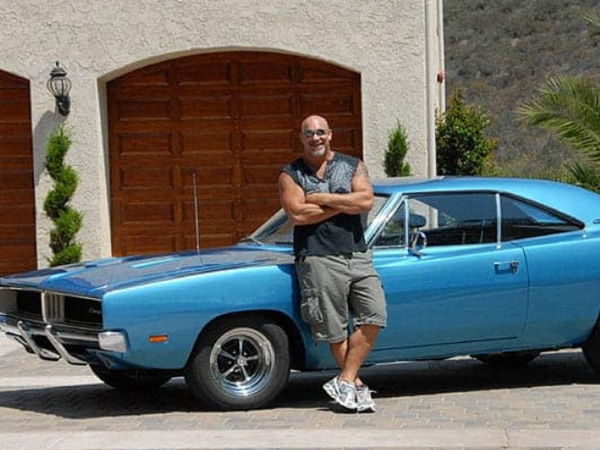 ---
---
Bill Goldberg worked the ring like a beast. Hence, with the other aspects of his life, he doesn't shy away from making it big. One such is his massive car collection.
ADVERTISEMENT
Article continues below this ad
Jay Leno met with Goldberg and the latter took Leno through his car collection, and it's jaw-dropping!
Bill Goldberg has a lavish muscle car collection
ADVERTISEMENT
Article continues below this ad
1968 Plymouth GTX
Goldberg introduced this beauty as the car he got when he made it big. He purchased this when he realized he could afford to take a chunk out of his wallet.
Goldberg bought the car for $3,900, and the current value of the car is $106,000. He bought this car in Texas, and it is a convertible 4-speed 440 car original. This was the car which started his passion of building a muscle car garage.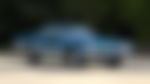 1970 Ford Mustang Super Boss 429 'Lawman'
Jay Leno wanted to learn more about this car next. He purchased this car because of the story behind the car.
He referenced a Corporate Lawyer for Chrysler who set up a driving course in Vietnam to teach the young soldiers proper skills to drive a 450 to save them from brutal crashes. Chrysler did not want to move ahead with this plan, but Ford did.
Bill Goldberg actually redid the tour almost 8 to 10 years back.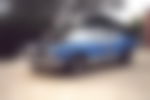 1962 Ford Thunderbird
The next car Leno was interested to know about was the Thunderbird.
Bill Goldberg revealed that this was his grandmother's car, and she had purchased it new. The MSRP on this car was $4,321 and the current value is $31,500.
The veteran Superstar used to drive the car in his high school years and holds special memories with the card.
In fact, he revealed it was his grandmother who used to watch wrestling with him, which built the fire in him to pursue this as a career.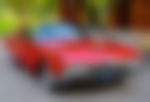 1970 Pontiac Trans Am/Pro Touring
They built this car specially for Goldberg's wife, Wanda Goldberg. She is a professional stunt woman and absolutely loves driving fast cars.
This car provides 650 horsepower and is suitable for a touring race series.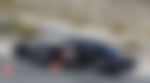 1967 Mercury M100
Jay Leno asked Wanda Goldberg if she had any special affiliation with any of the cars in the garage, and this was her pick.
Wanda Goldberg revealed driving the truck since she was nine years old. It's a 3-speed shifter, but had to be refurbished considering it was standing on Wanda Goldberg's family farm for almost three decades.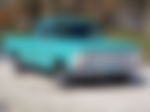 Some other cars that Bill Goldberg owns are:
ADVERTISEMENT
Article continues below this ad
1965 Custom Cobra
1973 Pontiac Trans Am
1969 Dodge Charger
1959 Chevrolet Biscayne
1946 Willys Jeep
All of Bill Goldberg's muscle cars are a classic. He ensures to pick the best out of the lot and has turned his garage into a resort for cars.
Undoubtedly, Bill Goldberg will continue to add others to his collecting and keep growing it!
ADVERTISEMENT
Article continues below this ad
What do you think of his car collection? Let us know in the comments below.