"Bill Had This Phenomenal Contract" – WWE Legend Mick Foley Hints at Goldberg's Huge Salary During the Peak of His Career
Published 05/27/2021, 9:30 AM EDT
---
---
WWE Hall of Famer Mick Foley admitted once that he put his health in jeopardy when he wrestled despite not being fully fit. Not only it was his last match in the country, but he also replaced Goldberg.
ADVERTISEMENT
Article continues below this ad
Foley was still recovering from his gruesome Backlash 2004 match against Randy Orton. He suffered from a ligament injury in that match and was still recovering when he got the offer to wrestle in the HUSTLE-3 pay-per-view in Yokohama, Japan.
Coincidentally, Goldberg too suffered from an injury. Why did Mick Foley accept the match despite being in a similar situation?
ADVERTISEMENT
Article continues below this ad
Foley recently told Rob Fox that he did the match just for the money. He was still recovering from the hardcore Randy Orton match when Foley's agent approached him.
"A couple of days after that match [against Orton], I went to get up and I couldn't stand," Foley said. "A ligament that had been holding on by a thread was giving way."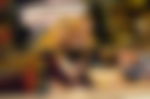 His agent at the time, Barry Bloom, knew Foley could not walk. However, he gave a call-back after a sudden opening.
Bloom said,
"Bill Goldberg just got hurt, he can't make his event for Monster [a heel faction] in Japan.
"And Bill had this phenomenal contract," Foley had an epiphany. "I realized I can make Bill Goldberg money, which was more than I'd made in my 15 weeks in Japan combined. A lot more. And I said to Barry, 'I might not be able to walk, but I'll be in that ring!"
How did Mick Foley manage to wrestle in Japan?
In Japan, Foley was scheduled to face famous wrestler Toshiaki Kawada. Ahead of the match, Foley received a cortisone injection in America. The injections are used to relieve pain.
Unfortunately, the plan backfired and increased Foley's pain even more. He arrived in Japan in a wheelchair and left in a wheelchair. Not only did he lose the match but suffered a concussion as well.
I arrived in Japan for this match in a wheelchair, and left Japan in a wheelchair – but I did the match!

This was my last appearance in Japan – 17 years ago, today.

I'd love to go back to Japan for a convention sometime. https://t.co/FUc22Pv18R

— Mick Foley (@RealMickFoley) May 8, 2021
"I could walk but I was in intense pain and I couldn't walk well, so I did come in a wheelchair," Foley added. "When I left it was with a wheelchair. I spent that night throwing up in a toilet because I got a concussion."
Foley called the match okay and commented that it was shorter than traditional Japanese matches. However, the match didn't come close to the Randy Orton match, according to Foley.
ADVERTISEMENT
Article continues below this ad
Since then, Foley has not been to Japan, although he recently expressed his desire to go to a convention there. You can see the full interview below.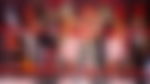 ADVERTISEMENT
Article continues below this ad
Please credit My Mom's Basement with Robbie Fox and give a H/T to EssentiallySports for the transcription if you use quotes from this article.