Bobby Lashley Attacks Goldberg's 15-Year-Old Son, Gage Goldberg After WWE SummerSlam 2021 Match
Published 08/21/2021, 11:38 PM EDT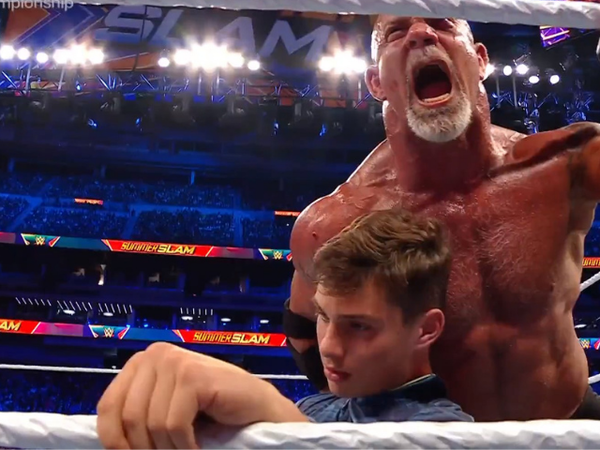 ---
---
Bobby Lashley put his WWE Championship title on the line against Goldberg at WWE SummerSlam 2021.
ADVERTISEMENT
Article continues below this ad
The Almighty entered the ring first, flaunting the belt and the determination to end Goldberg's career!
Next came Goldberg, prepared to take the title from Bobby Lashley. All he wanted to do was capture the WWE Championship and teach The Almighty a lesson for targeting his son.
ADVERTISEMENT
Article continues below this ad
This match wasn't going to be a technical match, but a clash of the gladiators.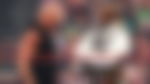 As the ring went off, they went at it! With two strong men taking over the ring with the dominance shifting sides every other minute. Lashley was taken aback for a while because of the physical intimidation.
Goldberg was bent on imposing his will on The Almighty! But Lashley was no less. He found the opportunity, and put him down, face first, and attacked Goldberg's neck.
However, before Goldberg could attack Lashley again, MVP pulled Lashley out of the ring. This didn't stop Goldberg. He left the ring and took Lashley back.
Before Goldberg could properly take down Lashley, MVP attacked his knee with his stick. The Almighty took advantage of this and speared Goldberg and tried to put him in The Hurt Lock but couldn't lock his grip.
Bobby Lashley did not think twice before taking down Goldberg's son
A critical moment for Lashley was his feat of strength. He picked Goldberg on his shoulders and shoved him into the ring post, twice!
Unfortunately, Lashley couldn't get the win he wanted because Goldberg quit the match because of the leg injury as the referee called for the bell. Lashley did not like the outcome and started attacking Goldberg with a steel chair!
Watch This Story – John Cena, Edge, and More: WWE Superstars Who Destroyed Opponents with Steel Chairs
This is when the impossible happened! Lashley choked out Goldberg's son.
ADVERTISEMENT
Article continues below this ad
Gage entered the ring to stop Lashley, but Lashley choked him out and MVP interfered to stop him. He hurriedly took the mic and explained The Almighty did not know it was Goldberg's son and left the ring with Lashley after handing him the title.
Goldberg crawled to his son and vowed to kill Lashley as he walked away from the ring.
ADVERTISEMENT
Article continues below this ad
This was a step too far! Do you agree? Let us know in the comments below.