Bobby Lashley Claims No One Can Beat or Compete Against WWE
Published 08/17/2021, 11:14 AM EDT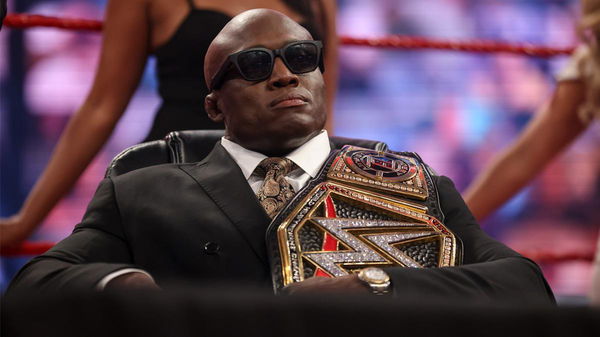 ---
---
WWE has ruled the pro-wrestling business for over four decades now. During this time, many other promotions came but none of them sustained in this industry; eventually, Vince McMahon would always win. Current WWE Champion Bobby Lashley agrees with this notion.
ADVERTISEMENT
Article continues below this ad
These days, WWE is caught up in the ratings war like back in the 90s against WCW. However, Tony Khan's company (AEW) has still a lot more to do in order to get ahead of WWE on a weekly basis.
ADVERTISEMENT
Article continues below this ad
Watch this story: Former WWE Superstars Who Are Thriving in AEW
Although Vince McMahon has recently said that he does not consider AEW a competition like he considered WCW back in the olden days of the wrestling, but with these recent releases and kayfabe dying by each passing day, Vince needs to be a bit more carefully.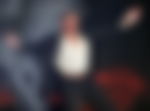 Bobby Lashley agrees with Vince McMahon
However, many WWE wrestlers have also shared the same thought as Mr. McMahon. The WWE champion 'The Almighty' Bobby Lashley confessed WWE will never go down.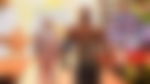 In an interview with TV Insider, Lashley talked about this current situation with all these new wrestling promotions taking advantage of all the recently released superstars and gaining momentum.
ADVERTISEMENT
Article continues below this ad
Lashley boldly claimed that no one can ever intimidate WWE or its management and says that it will always be the face of professional wrestling.
"I think the feeling is good," Lashley said. "We get tested with so many things. Everyone will say, 'This is it. This is the downfall of WWE.' It's never going to be. We have so much talent in WWE. WWE is never going to be beaten or contested. It's always going to be the flagship of professional wrestling. That's never going to change."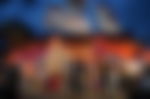 ADVERTISEMENT
Article continues below this ad
With the times and taste changing in the wrestling industry, times have been hard for WWE. However, with the talented roster and the genius of Vince McMahon, WWE might just stay on top forever.