Bobby Lashley Details Why Vince McMahon Put Him Against John Cena Early in His WWE Career
Published 11/12/2021, 12:00 PM EST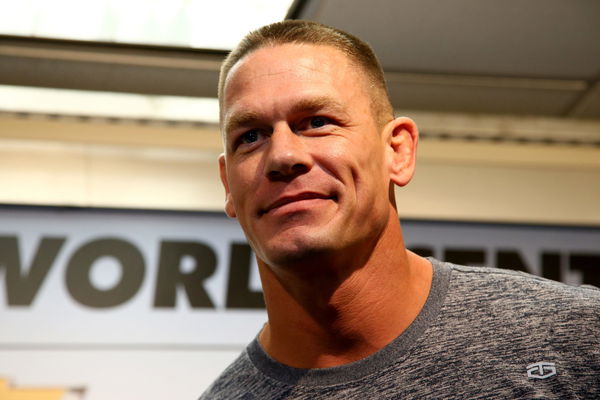 ---
---
Former WWE Champion Bobby Lashley recalled his match with 16-time World Champion, John Cena. One of the most beloved WWE Superstars, John Cena, competed with Bobby Lashley at Great American Bash in 2007. Lashley, who had made his debut recently in 2005, went up against John Cena, who was already a superstar in the WWE.
ADVERTISEMENT
Article continues below this ad
In a recent interview with talkSPORT, Bobby Lashley talked about that match-up. He mentioned how Vince McMahon pitted him against Cena very early in his WWE career, and what he gained from the match.
ADVERTISEMENT
Article continues below this ad
Lashley said, "He [Vince McMahon] put me in that match with Cena that early in my career and everyone wants that Cena match. One, it's more money [laughs], but two, you learn so much."
"Without a doubt, whatever you say about Cena, he knows wrestling. Having the opportunity to be in there with him made me. It made people believe that maybe Bobby Lashley could be world champion. Many people heading into that match thought I might win. So just taking all that into consideration, he already brought me up to another level."
Eventually, the encounter was won by the favorite, Cena, after he executed an 'FU' on Lashley.
John Cena and the WWE Championship
John Cena debuted in 2002 as a rookie. Cena's WWE career took a turn for the better when he turned into a rapper gimmick and showed his rapping style to the WWE universe. As time passed, Cena got his chance to stand up for his first WWE Championship.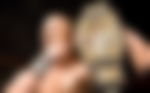 John Cena won his first WWE Championship in 2005 against John "Bradshaw" Layfield (JBL) at WrestleMania 21.
Cena bagged up some amazing matches in his title run. His second title run started with Edge by defeating him at Royal Rumble in 2006. Later on, he battled for the title with other WWE Superstars like Big Show, Chris Jericho, Batista, The Rock, Alberto Del Rio and many others.
However, the most iconic win for John Cena was against Dwayne "The Rock" Johnson, in the 2013 WrestleMania rematch. Earlier, in 2012, The Rock defeated John Cena at WrestleMania 28 but one year later, Cena won the rematch. At WrestleMania 30, Cena ended his feud with The Rock.
ADVERTISEMENT
Article continues below this ad
His last title victory was against AJ Styles in 2017 at Royal Rumble. Cena last appeared at SummerSlam 2021 where he fought the Universal Champion Roman Reigns, unfortunately, losing against Reigns.
ADVERTISEMENT
Article continues below this ad
Currently, Cena has not made any official statement about his return. If he does return, who should he challenge? Should it be Bobby Lashley, running it back to the old days? Do let us know in the comments.
Watch this Story: Dwayne Johnson aka The Rock's Most Electrifying Returns in WWE