Bobby Lashley Tells Logan Paul About the Challenges of Being WWE Champion
Published 08/26/2021, 3:44 PM EDT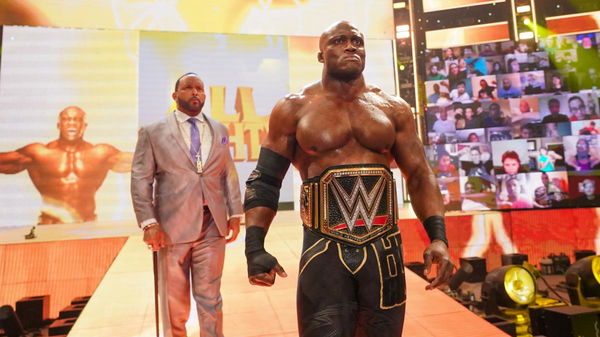 ---
---
Bobby Lashley is enjoying on the best phases of his career right now. Ever since aligning with MVP, the WWE Champion has had a great run. He has been part of intriguing storylines, won titles, sold merch. After a successful defense at SummerSlam against the mighty Goldberg, he seems set for a long run with the title. Although, it is only the one with the prize who knows the weight of the prize.
ADVERTISEMENT
Article continues below this ad
Bobby joined Logan Paul and his gang for a chat ahead of his clash against Goldberg and shed some light on being the champion. The show also had Nikki Bella and Matt Riddle in intervals. Bobby talked about his match with Goldberg, the possibility of a boxing match with Logan Paul, his character work, and lot more.
ADVERTISEMENT
Article continues below this ad
Bobby Lashley reveals life of a WWE Champion
The podcast delved into details about the likely characters Lashley would play and his wrestling style. He told the gang how he feels his style differs from the new generation. He stated how he likes to wrestle technically and slug his opponent, while there's a lot of high-flying today.
ADVERTISEMENT
Article continues below this ad
Mike further asked him about his experience as the WWE Champion. Bobby revealed how the amount of media anyone carrying a strap has to do is insane. He added how the person becomes a representative of the company and hence should be responsible. He also talked about restrictions that stars have if they are the champion.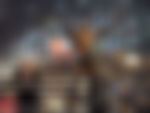 Bobby revealed there aren't any said rules, but one has to maintain their reputation. He also accredited to drug testing as a great initiative by WWE. Bobby stated how he felt bad for people earlier who would juice up all the time and then suffer later in life.
ADVERTISEMENT
Article continues below this ad
There were some jabs about his age or his use of testosterone, but he said he likes living clean. He also entertained a thought on if he would like to fight Logan Paul. Logan took the smart way out and refrained from fighting someone twice his size. It is going to be intriguing to observe what Lashley does next on WWE television.