Booker T Calls WWE Hall of Famer RVD a "Witch Doctor" for His Unique Training Methods
Published 05/26/2021, 1:08 PM EDT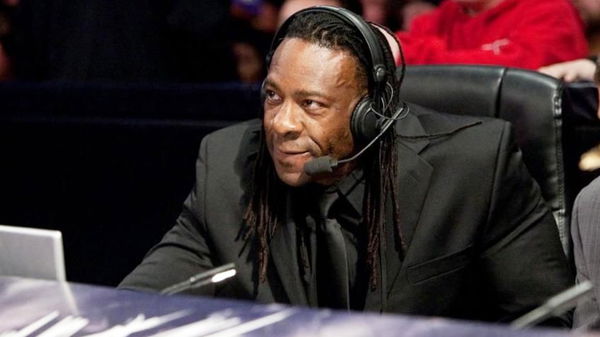 ---
---
In this day and age of social media, fans are lucky enough to get to know the ins and outs of the wrestling world. Wrestlers themselves disclose information or stories that make the fans thirst for more. WWE Hall of Famer Booker T had one such story to tell.
ADVERTISEMENT
Article continues below this ad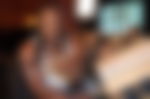 Booker T calls Rob Van Dam by a peculiar name
ADVERTISEMENT
Article continues below this ad
In an episode of the 'Hall Of Fame' podcast, Booker T spoke about the documentary on Ultimate Warrior. Booker shared an Ultimate Warrior story, which had something to do with Warrior's last match in 2008 against Orlando Jordan.
In the story, Warrior apparently got in contact with the former World Heavyweight Champion in order to have a training session with him. This was for Warrior's first match in almost a decade.
Booker revealed being there when the Ultimate Warrior wanted to make his comeback. It was around the 2000s, 2008-2009.
Warrior wanted Booker to help him out as far as getting him in shape for that match was concerned. Naturally, Booker was pretty excited at the prospect of working with the Ultimate Warrior.
According to Booker, Warrior said, "He goes, 'Hey man, I'm gonna be coming down to train with you. How about I come down on Thursday? When I come down on Thursday and train with you, start getting ready for this match. I'll come down maybe — I land [at] probably 12 and I'll get there around 2 and I'll train around 4 and I'll catch a flight out around 6′."
As the conversation took place over the phone, Booker claimed that he was sorry, and there's nothing he could do in 2 hours. After the conversation, Warrior went to California to work with RVD for that match instead.
When Booker watched the match, he saw that Warrior's cardio was there. He stated, "Seemed like whatever Rob worked with him on — Rob do things from a witch doctor perspective sometimes.
"If this ain't working, we might try that. You know, it might be a little unorthodox but he'll get you there."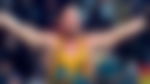 Ultimate Warrior incredible feat of strength
In WWE Biography: Hulk Hogan & Ultimate Warrior Rivalry- The UNTOLD Story, we get to see what went on behind the scenes of that epic moment. Warrior recalled how frightening it was for him when the 7″ monster asked to be body slammed.
ADVERTISEMENT
Article continues below this ad
Fresh off his feud with The Giant, there was only one place for Warrior to go, and that was Hulk Hogan.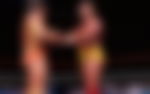 What are your thoughts on Booker T's story? Comment down below and let us know!
ADVERTISEMENT
Article continues below this ad